How Much Does Ketamine Treatment Cost?
So, you've heard alot about ketamine treatment cost! Ketamine is proving to be very effective at treating a number of mood disorders, but to do it properly, in the care of a therapist, requires some cash. Figuring out how much your personalized ketamine treatment will cost needs to be part of your research into the potential of ketamine for your mental wellness. Insurance providers do not usually pay for ketamine since it is an off-label treatment, but may reimburse you for related health services. And it's important to recognize that, with ketamine clinics located all across the United States, the cost of ketamine treatments can vary widely, ranging anywhere between $400 and $2000 per infusion, and a course of treatments typically requires 6 infusions.
If you're wondering how much ketamine treatment costs, Frshminds has sampled the cost of ketamine services at clinics across the country, including New York, Los Angeles, San Francisco, Chicago, and Austin, to provide you with a sense of ketamine infusion prices.
Ketamine Cost Varies By Condition
The cost of your ketamine therapy depends on a number of factors, and your condition, specifically what you are being treated for, is often the most significant, because it will drive the dosage required in your infusions. Depression requires a lower concentration of ketamine than pain conditions, which usually require much longer sessions as well. This results in, on average, a lower cost for the treatment of depression than pain.
While some ketamine doctors might offer a single ketamine infusion to treat pain, most perform a series of anywhere from 2 to 8 infusions. Most ketamine providers request an upfront payment for a complete set of IV ketamine infusions.
After the initial treatments, pain and depression patients usually require maintenance sessions to keep their issues under control. These maintenance sessions may run monthly, semi-annually – it really depends on the patient, the doctor, and the issue being treated. Some providers may advise infusions twice a month, while others provide ketamine maintenance less frequently or on an as-needed basis.
A number of factors also affect the cost, including:
How many sessions you're prescribed, and how much time is allotted for each session
The level of service provided
The expertise of the doctor or treatment provider
Ketamine Treatment Costs in New York
Ember Health – New York NY
Ember Health specialized in ketamine therapy for depression relief. Their basic program consists of 60-minute ketamine infusions, twice a week for two weeks. If necessary, they will add top-up sessions every 6 weeks until satisfactory progress has been made.
Treatment cost for depression: Ember charges $500 per session, whether they are part of the basic program or add-ons on the therapist's advice. There are no other charges to prepare for.
Ketamine Treatment Costs in Los Angeles
Ketamine Healing Clinic of Los Angeles – Los Angeles CA
The Ketamine Healing Clinic of Los Angeles offers high-dose IV ketamine treatments to patients with depression, PTSD, anxiety, and chronic pain. The basic therapy is 5 infusions over a 10-14 day period. Treatment is administered by Dr. David Mahjoubi, MD, a Board-Certified Anesthesiologist working with IV Ketamine since 2006.
Treatment cost: KHC charges $625 for every 75 minute IV ketamine infusion session. If you prefer to self-administer with an esketamine nasal spray, there will also be a consultation fee levied. After your 5th paid session, the price per infusion drops to $475. They also offer a membership plan that charges just $350 per infusion (you do not need to be a member; you can pay as you go if you prefer).
Medical Health Center Cedars Sinai – Los Angeles CA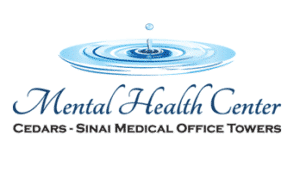 The Medical Health Center at Cedars Sinai hospital offers ketamine infusion alongside psychotherapy (Ketamine-Assisted Psychotherapy, or KAP) to increase the effectiveness of treatment. Patients receive ketamine through an IV or through an injection.
Treatment cost: the standard IV treatment plan is for 6 infusions over a 2-3 week period. Each ketamine infusion therapy session costs $650 with a 40-minute duration. The cost of injection therapy is $500 when given by a nurse and $750 when administered by a doctor; the total cost of 6 ketamine injections by a doctor is $4,500. There is a separate cost for each 90-minute psychotherapy session.
Ketamine Treatment Costs in San Francisco
Healing Realms Center – San Francisco CA
The Healing Realms Center also offers a KAP service, specializing in the treatment of clients whose mental health pathologies have been resistant to other treatments.
Treatment cost: a 3-hour KAP session costs $600 when the ketamine is administered in a lozenge. A KAP session using an injection of the drug runs for 4 hours and costs $995. You may also be assessed a $400 fee for a 50-minute medical/psychological intake session with a physician and therapist. There is a $200 fee for a 50-min preparation/integration session.
IV Wellness Center – San Francisco CA
The IV Wellness Center specializes in the treatment of depression, bipolar disorder, treatment-resistant PTSD, and a range of pain-centric problems.
Treatment Cost: IV's ketamine therapy cost is $500 per infusion with a session lasting 60 minutes. For Complex Regional Pain Syndrome, or CRPS, infusions take about 3-4 hours. The recommended infusion protocol is 6 infusions within a 2-week period. There are no additional fees.
Ketamine Treatment Costs in Chicago
Balance Ketamine Clinics – Chicago IL
At Balance Ketamine Clinics, patients can benefit from ketamine treatment for depression, anxiety, and fibromyalgia, though treatment is not available for pain. Mood disorders are treated with a series of 6 infusions, each lasting 1 hour over a 3-week period. The clinic strongly believes in the presence of a therapist for KAP.
Treatment cost: the out-of-pocket cost of treatment is $400 and is due upfront. If you're fortunate enough to have insurance coverage, once you have charged through your deductible, subsequent visits are reduced to $275.
Innovative Ketamine – Chicago IL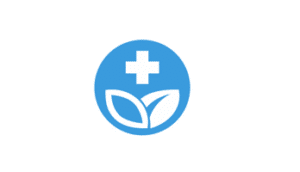 Innovative Ketamine uses infusions to treat mood disorders and chronic pain. The standard therapy for mood disorders consists of a series of 6 infusions over a 2-week period.
Treatment cost for mood disorders and PTSD: each IV infusion costs $450 (on a pay-as-you-go basis) and lasts approximately one hour. If you want to save a bit, you can choose to pay upfront for all 6 infusions, reducing the cost to $2400. Maintenance infusion (Nasal Ketamine) is also available for a fee.
Treatment cost for chronic pain: as the treatment of pain requires a higher dose and a longer session, these infusions cost $900 a pop. The standard protocol is at least 3 infusions, once a week, for 6 sessions.
Ketamine Treatment Costs in Austin
Embracia Health – Austin TX
Embracia Health caters to patients afflicted by depression, anxiety, phobia, ADD, bipolar disorder, and substance use disorder (addiction). The clinic says their treatment protocol provides fast relief for symptoms of major depressive disorder within days rather than weeks.
Treatment cost: if you're paying out of pocket, the cost of ketamine infusions is $500 per IV session. Ketamine infusion for depression and other mood disorders is usually given 2-3 times a week, for 2-3 weeks.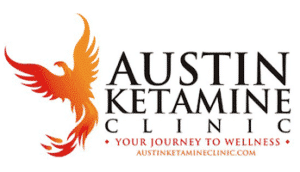 Austin Ketamine Clinic – Austin TX
Austin Ketamine Clinic is a family-owned practice. The clinic aims to help people who failed to get effective relief from standard medical care for depression, anxiety, PTSD, bipolar disorder, OCD, suicidal thoughts, substance abuse, and Tourette's syndrome.
Treatment cost: this clinic offers packages based on your recovery needs. The basic package includes a series of 6 ketamine treatments for $2,400, which may be about $600 less than the average cost at other ketamine clinics in Austin TX.