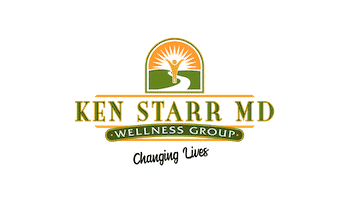 A Ketamine Clinic Near Me: Dr Ken Starr in Arroyo Grande
Located in a picturesque central California town, Dr Ken Starr's ketamine clinic in Arroyo Grande, has been helping patients recover from alcohol and opiate abuse since 2011. Spurred on by his brother's death months before from a heroin OD and the fact there weren't any great outpatient innovative and affordable treatment programs at the time, he rented a tiny closet sized office, hung out a sign for the Ken Starr MD Wellness Group and started prescribing suboxone for opiate dependence and benzos for alcohol detox. Frshminds caught up with Dr Starr at his beautifully appointed ketamine clinic in Arroyo Grande to learn more about his experience with this fast acting drug.
What got you interested in using ketamine in practice?
We were already providing IV infusions for mental health. So adding ketamine for us was relatively easy. I saw a lot of patients who did not benefit from traditional oral antidepressants. Then I saw what ketamine did. There was no going back. I have been using ketamine in the hospital for 20 years and was very comfortable with it.
What makes your practice special?
Most ketamine practices just do ketamine. We're a licensed and accredited substance abuse treatment program. We're also the leaders in NAD+ Therapy which can be a complimentary infusion. As specialists in substance abuse, addiction, and detox, we've seen benefits in recovery in addition to treatment-resistant depression, PTSD, and anxiety.
How do you see psychedelic medicine and therapy evolving in the future?
Psychedelic assisted therapy stands to become a leading treatment for many mental health conditions. It will allow practitioners to target the cause instead of just treating symptoms of serious mental health problems like anxiety, depression, PTSD, OCD. I'm very excited and optimistic about the future of psychedelic treatments. Ketamine is only the beginning.
What's the one piece of advice you would offer to patients who consider ketamine to help them manage their mental health?
Ketamine can be very helpful for depression. It's worth trying. I've seen it work miracles. I've seen it not work at all. But for those who are really suffering or suicidal, It's well worth the investment. I'm not aware of any treatments that work so well and so quickly.
What are the most remarkable changes you have seen in patients who have taken ketamine to manage their mental wellness?
We've really and honestly seen some life-changing transformation in some patients. I have one patient, a middle-aged female who had such bad anxiety and depression she did not leave her house at all. Now she's at the grocery store during the day and going on road trips. She can't believe it. She does a booster every few months. She's been my success story for sure.
Learn more about Dr Starr's ketamine clinic in Arroyo Grande at his Frshminds listing or website.
Learn More About Ketamine

—
Frshminds' "A Ketamine Clinic Near Me" series profiles mental health professions involved in the administration of ketamine for mental health and wellness.