Ketamine Clinics
Mental Health Center - Cedars Sinai
Ketamine Clinics
8631 W. 3rd St., Suite 1100E Los Angeles, California 90048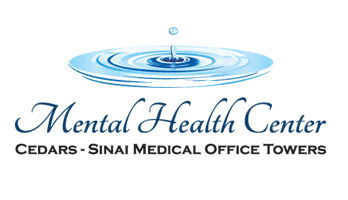 Mental Health Center – Cedars Sinai offers ketamine iv treatments in Los Angeles as part of its vision is to lead the transformation of mental healthcare in the United States by offering innovative treatment models, to create healthcare structures that heal the whole person, and to become a resource of education, inspiration, and empowerment to people suffering from mood disorders and chronic pain.
The Problem of Treatment-Refractory Depression
Depression, formally known as Major Depressive Disorder, is a common and serious psychiatric condition that negatively affects how a person feels, thinks, and functions. Depression can cause inappropriate feelings of sadness and a loss of interest in activities a person once enjoyed and can decrease a person's ability to function at work and at home. Depression is the leading cause of disability worldwide and is associated with a 10-year reduction in life expectancy.1,2 Though antidepressant medications work, current options still fail to benefit about 30% of patients, even when combining multiple antidepressants and applying various augmentation strategies.3 Depression is considered "treatment-refractory" when it has not responded adequately to 2 or more traditional antidepressant medications.
Ketamine helps you rewire your neural connections rapidly and safely by beginning a process leading to increased production of brain-derived neurotrophic factor (BDNF) – a protein that increases neuroplasticity and synaptogenesis. It creates a perfect foundation for your work with a therapist.
Ketamine IV Treatments For Treatment-Refractory Depression
Ketamine has been used safely as a surgical anesthetic since 1970. Research showing its benefit as a safe, rapidly-acting antidepressant medication has been published since the early 2000s. In the last several years, we have seen more and more studies showing its safety and effectiveness in treatment-resistant depression (TRD). In 2017, the leading psychiatric journal, JAMA Psychiatry, published formal treatment guidelines on the use of ketamine in the treatment of mood disorders. A purified form of ketamine for intranasal use, esketamine (brand name Spravato), was FDA-approved for TRD in March 2019. Generic ketamine's use for treatment of depression or other psychiatric conditions is off-label and has not been approved by the FDA, but expert consensus suggests there may be more benefit due to dosage flexibility and higher blood levels achievable with generic ketamine.
When you are exploring your alternatives for ketamine iv treatments in Los Angeles, please contact us.