A Ketamine Clinic Near Me: Roots Behavioral Health
Brent Turnipseed, M.D., the driving force behind Roots Behavioral Health, a provider of ketamine IV treatment in Austin, sees ketamine as tool to bridge the gap in psychiatry that exists between those who rely solely on psychotherapy techniques and those who rely on pharmacological interventions only. Read on to learn more about his approach to care and see if there is something there for you to take to your own approach to mental wellness.
What got you interested in using ketamine in practice?
Dr. Turnipseed: Since the early 2010s, I'd become aware that evidence had been building showing ketamine's benefit in treating depression. The results seemed almost too good to be true, so I discussed the option with a few well-established patients, people who had been dealing with chronic depression for years. Initially at our clinic, we offered low-dose oral ketamine, and the results were positive and striking. I wrote up the findings in a case series. Later that year, I attended a training for ketamine-assisted psychotherapy which was led by Phil Wolfson, a pioneer in the field. I was immediately struck by the potential of combining ketamine with psychotherapy. And in a short amount of time, we developed a ketamine program that would utilize both intravenous and intramuscular ketamine with psychotherapy.
What makes your practice special?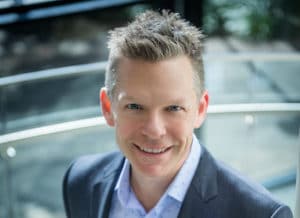 Dr. Turnipseed: Psychiatry has been experiencing an identity crisis for some time. What I mean by this is that psychiatrists are often divided in how to actually practice their craft. Many still conduct psychotherapy sessions, though the providers who tend to focus on psychotherapy often neglect to dig deep regarding medical and physiological contributions of conditions such as depression. And the psychiatrists who do not focus on therapy often refer to themselves as "psychopharmacologists", with an emphasis on treating symptoms using one of many medication tools. Even this group is limiting in their approach, often with little investigation or appreciation for the big picture. At Roots, we consider all this; we certainly want to understand why people come to see us, and listen carefully to what's bothering them (symptoms), and will discuss treatment options that often will include medications. However, this is just part of the story. We usually recommend extensive lab work to check for commonly overlooked contributors to mental illness, particularly thyroid disease, signs of chronic inflammation, obesity, and problems with B vitamin nutrition. Additionally, we discuss with each person factors that contribute to their underlying problem as well as how modifications in those factors may be their ticket to freedom from their illness. Specifically, we will focus on a person's diet, level of physical activity, substance use, sleep habits, other medical conditions, screen time and social media use, among other factors. In summary, we help people by using a comprehensive approach with special attention to innovative treatments like ketamine (and possibly other psychedelic compounds soon).
How do you see psychedelic medicine and therapy evolving in the future?
Dr. Turnipseed: Thanks to Michael Pollan's "How to Change Your Mind", the general public is much more familiar with the notion of therapeutic uses of psychedelics. MAPS certainly also deserves huge credit for their advocacy as well as studying compounds such as MDMA; they also have laid a lot of the groundwork for what psychedelic psychotherapy training programs could look like. There is currently much interest in the field–including savvy financial interests from the likes of venture capital and private equity. And some companies have raised a lot of money, even gone public as with Field Trip in Canada. So there's a lot of interest, momentum, and now money, coming to the field of psychedelics. In the near future, we may see psychedelic clinics pop up as happened with the ketamine clinics in the past five years. However, I expect there to be some tension around best practices and standards, and I can imagine well-financed entities buying up some of the early entries to the market. Eventually, a small number of large companies may control the majority of the businesses available to consumers. That consolidation could lead to improved standards, though I would expect some growing pains during the transition.
What's the one piece of advice you would offer to patients considering ketamine to help them manage their mental health?
Dr. Turnipseed: The most important thing people need to understand about ketamine (aside from the fact that it does not work for everyone) is that ketamine is only the first step in the healing process. It is imperative that an individual then takes their improved health, motivation, and mindset, and leverages that to live a healthier life. By following better health practices–improving diet and exercise, for example–people give themselves the best chance of feeling well long term. Ketamine begins the process to better health but it's just the beginning of a transformation, not the entire story. Ketamine's effects also help leverage benefits from psychotherapy or meditation.
What are the most remarkable changes you have seen in patients who have taken ketamine to manage their mental wellness?
Dr. Turnipseed: Ketamine gives people a window into their minds, and through that window they are often able to view different aspects of themselves. People who struggle with depression or PTSD often are stuck in a cycle of negative rumination about themselves, others, or the world in general. And this applies to chronic suicidal thoughts as well. Ketamine disrupts that script, and it is always striking to hear people realize that they do not have to hate themselves, or that they are not a bad person, or something to that effect. It's quite beautiful to hear people discover a love and appreciation for themselves and humanity in general.
If you live in the Austin area and considering ketamine IV treatment, consider booking a consultation with Dr. Turnipseed. You can find Roots Behavioral Health on Frshminds.
Learn More About Ketamine
—
Frshminds' "A Ketamine Clinic Near Me" series profiles mental health professions involved in the administration of ketamine for mental health and wellness.