Ketamine Clinics
Roots Behavioral Health
Ketamine Clinics
1524 S IH 35 Frontage Rd, #202, Austin, Texas, 78704, United States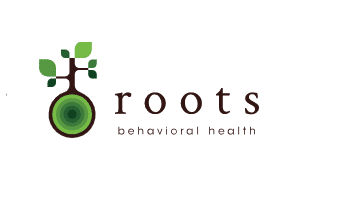 Roots Behavioral Health provides integrative psychiatric and psychotherapeutic care using innovative, evidence-based ketamine therapy in Austin, TX locations. From psychotherapy and medication management to Ketamine-Assisted Psychotherapy, we take a comprehensive approach to care that focuses on the whole person.  We are an integrative and integrated mental health clinic. In our offices you will find psychiatrists, physician assistants, and psychotherapists conversing in the hallways and comparing notes between sessions. Furthermore, in addition to medication and therapy, our team always considers important factors such as environment, diet, exercise, meditation, and social factors in your treatment plan.
We are owned and operated by a psychiatrist and social worker. Our focus is now and always has been on mental health. Our roots are deep!
Integrative Psychiatry
Our psychiatrists and physician assistants provide comprehensive psychiatric care including diagnostic evaluations and medication management services.
Psychotherapy
Our therapists are trained in a variety of approaches to address a variety of psychological challenges.
Ketamine-Assisted Psychotherapy
We combine the transformative power of the ketamine experience with the careful and deeply personal support of skilled psychotherapy.
All of our sessions are facilitated by trained psychotherapists, not just guides or sitters. Our therapists are specifically trained in KAP as well as conventional psychotherapeutic modalities, and bring a wealth of experience and compassion to their craft.
Sophistication: when it comes to ketamine-assisted psychotherapy, one size does not fit all! Most ketamine providers follow a fixed standard treatment protocol regardless of the specifics of the patient. In contrast, our team designs a customized treatment that adjusts many factors, including dosage, frequency, types of supportive therapy, and treatment duration.
Cost and value: the overall cost of our treatment is fairly similar to other providers. However, unlike other providers, we accept almost every major form of health insurance, which in many cases lowers the patient cost significantly.
Brent Turnipseed, MD Medical Director
Brent Turnipseed, MD is a board-certified psychiatrist. As a native Austinite, he offers friendly, compassionate health care for Central Texans. Dr. Turnipseed has written and contributed to articles for highly regarded psychiatric publications and is respected by his peers in the mental health community.
Dr.Turnipseed offers his patients evidence-based psychiatric care in a comfortable environment. He is experienced in determining whether medication, psychotherapy, or both, are the appropriate treatment for each patient.
Dr. Turnipseed is formally trained in Ketamine-Assisted Psychotherapy (KAP) and can offer this and other unique customized ketamine treatment options to his patients. He is proactive in maintaining the rights and dignity of his patients.
As Medical Director, Dr. Turnipseed's role is to stay abreast of the highest standards of psychiatric care, and to supervise our providers in meeting those standards.
If you are looking for ketamine therapy in Austin, be sure to come in for a consultation.