6 Top-Rated Ayahuasca Retreats in Colombia
And 5 Tips To Help You Choose The Ayahuasca Retreats in Colombia That Are Right For You and Your Friends.
Are you planning your next getaway or in need of some soul healing?
Do tropical vibes, a great climate, and a unique shaman-guided experience sound good to you?
Do you want a retreat nestled in the tropical forest or something a little closer to town?
Stories happen every single week that blow my mind […] We had an alcoholic arrive who knew he was destroying not just his own life, but the life of his whole family and those around him too. He'd tried therapy, AA and a whole host of other solutions to change but nothing ever worked.

After the third Ayahuasca ceremony he found the root of his problems and vowed there and then to leave his alcoholism behind forever. 3 months on and he's feeling stronger than ever and feels closer to his family than ever before.

TOM JENKINS, RETREAT COORDINATOR AT AYAHUASCA HOUSE
Well, that's what Ayahuasca retreats in Colombia are all about.
You'll get to experience the indigenous practice of taking Ayahuasca, guided by an experienced shaman or curandero who has been trained in the use of Ayahuasca for healing and spiritual growth.
Better yet, most of these retreats are located in remote parts of the Amazon rainforest — some even include complementary practices such as meditation, yoga, and workshops on indigenous culture.
Sounds epic, right?
It's not all sunshine and rainbows, though. You need to be aware of the potential risks of Ayahuasca use and choose a trustworthy, reputable retreat center — that's what we'll help you do in this article.
Is Ayahuasca Legal in Colombia?
Ayahuasca is a psychoactive brew made from the Ayahuasca vine and other plants.
In Colombia, it's widely accepted as a traditional indigenous practice. Hence, Ayahuasca isn't illegal.
Still, it's important to know that it isn't a legally recognized medicine either.
The Colombian government doesn't regulate Ayahuasca itself, but it regulates the retreats. Some have been shut down for operating without proper licenses or permits, or for providing the brew to foreigners — some shamans were even arrested.
That's why it's very important to research and choose a reputable retreat center.
You should also be aware of the potential risks and benefits associated with Ayahuasca use before jumping on this adventure.
---
Related Articles
Learn more about Ayahuasca on Frshminds:
---
How to Choose an Ayahuasca Retreat in Colombia
Before choosing an Ayahuasca retreat in Colombia, it's important to know that, despite its many potential benefits, there are risks.
When it comes to an Ayahuasca retreat, you should find out exactly whether the team is experienced in dealing with the medicine… there are dozens of shamans administering ayahuasca, but very few top-notch "Taita" as we call them in Colombia, Masters who have decades of experience with Ayahuasca and have learned from indigenous tribes…. To make it short: you should find the team likeable, talk to the organizers and see if you feel comfortable and above all safe.

Marco Weimer, Facilitator and Instructor, Ancestral Retreats
Vomiting, diarrhea, paranoia, and panic are the most common negative side effects, according to Healthline.
Plus, you should talk to a mental health professional beforehand to know whether or not it's safe for you to take Ayahuasca.
If your answer to one or more of these questions is yes, you should not go through with your Ayahuasca ceremony:
Do you or one of your family members have a history of psychotic illness?
Are you currently experiencing psychotic symptoms?
Do you take medications that may negatively react with Ayahuasca (e.g. antidepressants)?
Do you have any severe physical health conditions?
Have you had surgery recently?
Are you pregnant or lactating?
You can find the full list of incompatible physical, psychological, and pharmacological contraindications in the ICEERS Ayahuasca guide (page 15).
Now that that's out of the way, let's take a look at the five factors you need to consider to guarantee you have a positive and safe Ayahuasca experience.
According to Ivaylo Govedarov, founder of Colibrí Garden Ayahuasca Retreat in Santa Elena Medellin Colombia, there are a few factors that people should consider when selecting a retreat.
"Obviously, what is the medicine? What kind of work does the retreat want to do? So, for example, working with Kabmo is very different from working with yagé. Ayahuasca is very different from working with San Pedro which is very different to working with mushrooms", Govedorov points out.
He continues, "I would encourage anyone to speak to several retreat centers, and ask a lot of questions to the people who are holding the retreat about their process, like:
What does the retreat involve?
What's the training process of the facilitators?
Where is the medicine coming from?
Who prepares the medicine?
Who plants the medicine?
All these questions are very important.
And at the end of the day, one place might be right for one person and then might be very wrong for another one.
The people that are good and do this work with integrity, they're actually going to be very happy that people ask these questions because it shows them that people take their research seriously, which means that they're invested in their process, and they will be very happy to share whatever information is needed."
Every center that you want to go to, speak to a few people, ask them questions and if they're not available for a call. I feel like that's a bit of a red flag.

Also be aware of what kind of level of comfort are you looking for? Are you happy sleeping in a hammock in a place where there is no electricity? Or do you need to have a private room and a big soft bed with a swimming pool?

So these are all things that you might want to consider.

At the end of the day, this is an experience where you shouldn't really look for comfort and in fact part of the ceremony is embracing the discomfort. So don't focus too much on the swimming pools in the pool, private rooms. Focus more on the medicine, on the people that will be leading the experience and the feeling that they give you.

Ivaylo Govedarov, founder of Colibrí Garden Ayahuasca Retreat
1. Research the Retreat Center & Its Staff
First, browse for reviews and testimonials from previous participants.
After you find vetted retreats, look into the qualifications and experience of the shaman leading the ceremonies.
The Taita (shaman) has to be indigenous and from long tradition/lineage of healing. They need to grow, harvest and cook their own medicine. Medicine should have no additives. Retreat facilitators must be experienced and know what they are doing. Additionally, the retreat must include integration.

Sam Believ, Founder, Ayahuasca in Colombia Retreat
2. Consider the Setting & Accommodations
While a retreat deep in the Amazon rainforest or other remote, natural areas may be a dream for some, others might feel safer close to developed areas.
Considered what type of setting feels most comfortable for you.
I would say what's important to each and every person will differ based on what you're looking for and what you want to achieve. The most important thing for me would be to do your research, speak with who you need to speak to, and then go to the retreat which you feel is best for you. What's best for one, may not be what's best for another.

TOM JENKINS, RETREAT COORDINATOR AT AYAHUASCA HOUSE
3. Look for Additional Activities & Services
It's important to choose a retreat that provides medical and psychological support if needed — just knowing you'll be adequately taken care of, if needed, will help you relax, enjoy the moment, and reduce the risk of anxiety or panic.
Plus, some retreats offer additional activities, like yoga, meditation, and workshops on spiritual and personal growth.
4. Be Aware of Legal Issues
Some retreats and shamans operate without proper licenses or permits, as we mentioned above.
Make sure you do your homework. Research all legal aspects before going and make sure you pick a retreat that's operating legally.
5. Contact the Retreat Center
Get in touch with the retreat center. Address any questions or concerns you may have. This will give you a sense of their professionalism and how they handle issues.
How Much Do Ayahuasca Retreats in Colombia Cost?
The cost of an Ayahuasca retreat in Colombia varies depending on the location, duration, and services offered.
Besides including the Ayahuasca ceremony itself, the cost usually includes accommodation, meals, and transportation.
While fancier retreats may cost several thousand dollars for a week-long program, others are more affordable.
6 Top-Rated Ayahuasca Retreats in Colombia
Of course, it's difficult to give an objective answer to what the best Ayahuasca retreats in Colombia are since it depends on each person's preferences.
This is not an extensive list. We recommend you do some more research to learn about other reputable retreats in the country before you make your decision.
Still, we've compiled six trustworthy centers that got positive feedback from previous participants — there's something for everyone.
1. Ayahuasca in Colombia
Big groups not your thing?
Well then, Ayahuasca in Colombia, located in Fredonia, maybe just the place for you as it offers private tailored retreats to people who are not interested in a large group settings. Sam Believ, the founder of the retreat, started drinking Ayahuasca to get help recover from depression and it was on one of his journeys, the medicine showed him that he had to work with it, helping others, so he started the retreat. When asked inspires him about psychedelics and how they have impacted his life, Believ had this to say:
Every culture used to have its own psychedelic. We (western society) lost ours and with it our roots. This is why our society is like headless chicken. Psychedelics offer connection to earth, to God and offer a different way of looking at things, in addition to their healing and restorative powers. Psychedelics seem to be the only way out of the mental health crisis we are in.
The Location
Located a 60 to 90 minute drive south of Medellin within the rolling green hills close to El Cinco, Antioquia. Ayahuasca in Colombia sits on 5 breathtaking hectares of land, surrounded by nature with a vantage point that looks out on the green mountainous valley. Also on the property is a running river for you to visit and relax during your recuperation period.
The retreat's pool is always warm, due to Medellin climate and while here, you stay in one of four (4) shared rooms each with a double, single and bunk beds, as well as a bathroom with a toilet and shower.
The Ceremony
"We've had visitors get from relief from fibromyalgia pain, psoriasis, treatment resistant depression and much more," says Believ when asked about the amazing transformation he has seen at his retreat. "Ayahuasca is pretty much as close as it gets to magic."
Our retreat leader, Taita Gonzalo is an Inga Indigenous community elder from Putumayo jungle in the Colombian amazon. He hails from a long lineage of traditional medicine people and his life's working has been to dedicated to healing as well as growing and brewing his own Ayahuasca.
Ceremonies at Ayahuasca in Colombia take place over 3 nights and 2 days as they find combining day and night ceremonies to be unique experience. During their ceremonies facilitators/support team of 1 team member per 3 guests, assist, guide and support retreat goers throughout the process.
Night ceremonies begin around 9 to 10, with the serving of the first cup after which you return to your position in the ceremonial space, which has a mattress, blankets, pillow and a bucket, where you sit with the medicine, allowing it to work and the magic to start. The rest of the night can be spent in your personal position or beside the ceremonial fire.
Throughout the ceremony, there is live medicine music and Taita Gonzalo guiding you throughout the experience. You will be offered a second and maybe a third cup of Ayahuasca over the course of the night with ceremony coming to a close in the hours of 2 to 5 in the morning, after which you can sleep on your ceremonial mattress or make your way back to your room.
Day time ceremonies begin between 7 and 9 in the morning and follow a similar format to the nighttime ceremony, with the added benefit of being able to sit in nature, surrounded by serene views of plants, trees and wildlife, while under the watchful eye of the support staff. The day time ceremony ends between one and three in the afternoon, after which you are serviced a wonderful lunch.
The Staff
The team at Ayahuasca in Colombia come from around the world including Australia, Europe, Costa Rica and of course, Colombia, and as a result Spanish, English, Russian and Latvian are spoken at the retreat. Additionally, they all have substantial personal experience with the a range of plant medicines.
The team's job is caring for you during the course of your time here in order to ensure a supportive space for your journey of self discovery with Ayahuasca.
2. Ambi Comunidad
Ambi Comunidad has its origins in 2010, where its facilitators, Jerome, Suzanne and Alexander met while working within the communities of the province of Putumayo in Colombia. Based on the guidance of the Elders of Yunguillo Putumayo, they built out a community of collaborative work, with the end result being that in 2018 , the Architecture for Consciousness was born, which was the first Experiential Workshop in the Ambi territory.
The Location
Ambi Comunidad's nature reserve, located in Guarne, Antioquia, is just under an hour from Medellín and about twenty (20) minutes from the José María Córdoba de Rionegro airport. The philosophy at Ambi Comunidad is that even the territory on which the retreat sits should be healing to the soul.
The Ceremony
According to the founders, their experience in the service of medicine, their sharing the Ayahuasca plant allows retreat guest to undergo a transformative experience based on their individual intentions, needs and personal situation. In order for this experience to occur, Ambi Comunidad strives to maintain a comfortable in the place where the warmth and community spirit of an entire team is always at the service of our visitors.
They ensure all retreat visitors get personalized attention at Ambi Comunidad's by limiting attendance to a maximum of 12 people during each session. During the intake process, which starts prior to you arriving on site, Ambi Comunidad's staff evaluate each individual's health conditions and medications in order to make sure there are no contraindications with the use of El Yagé. Additionally, you will have been instructed on following the required pre-retreat diet that you must follow in order to ensure the best possible retreat experience.
The Medicine
The medicine used at Ambi Comunidad comes from La Selva del Putumayo and is prepared by Taita Henri Muchavisoy at his residence and occasionally, the bring the plants to the retreat and prepare the medicine in the retreat's kitchen.
The Schedule
The typical three (3) day retreat at Ambi Comunidad begins when you arrive on Friday at 5 in the afternoon with a medicinal plant steam bath in order to clean out your respiratory tract, dilate your pores and detoxify your skin which contributes to a better integration experience.
During your time at the retreat, you experience three Yagé ceremonies:
Friday night
Saturday afternoon
Saturday night
The time between the ceremonies is used for:
Rest
Share feedback
Integrate the experience alone and as a group.
Participants visit the Water Temple on a daily basis in order to cleanse their body, renew their energy and reflect on their experiences. Additionally, retreat visitors participate in sharing circles, as sharing words is a fundamental part of this transformation process according to Jerónimo Delgado Giraldo, the retreat's medical facilitator. He believes that the experiences and questions of other help integrate and strengthen individual processes and it is in these moments where the word of life is woven, which builds a new reality and leads to the encounter with our own identity and the place we occupy in the world.
The Staff
Ambi Comunidad's medical facilitator is Jerónimo Delgado Giraldo, who has spent the last twelve years learning about the sacred plant of Yagé by immersing Inga culture and working with his mentor Taita Henri Muchavisoy.

3. Aslepay Shamanic Center
Want to be woken up by the sounds of birds chirping and the sounds of a nearby river? If that's the case, look no further than Aslepay Shamanic Center, an ayahuasca retreat based in Mocoa, Colombia.
"You are my medicine of the soul, because through You I can always see a part of myself ".

Antonio Siano, Founder Aslepay Shamanic Center
The Location
At Aslepay Shamanic Center, the eco-sustainable cabañas offer you an immersive nature experience, as they are surrounded by birds and the sound of a nearby river rushing. Sitting on 5 hectares of Amazonian jungle, Aslepay Shamanic Center allows you to explore the nearby waterfall, along the river or enjoy a swim in either the natural or artificial pool. Additionally, the retreat maintains a botanical garden where you can learn about medicinal plants or collect the vegetables you will eat during the retreat.
The Ceremony
Ceremonies at Aslepay Shamanic Center take place in a malloca built by famous local craftsmen using local materials. Over the course of tweleve (12) days, which includes six (6_ Ayahuasca ceremonies, five (5) comprehension therapy sessions and three (3) excursions, the Aslepay Path program fuses traditional wisdom with modern counselling techniques to help participants unleash their inner powers; the ceremonies teach you how to use this energy with awareness and apply it to your everyday life.
The Staff
The retreat is managed by Antonio Siano and Francesco Pariset. Born in Italy, Antonio was a successful executive in the renewable energy sector, but when his mother passed away, he started changing perspective on life and had a shamanic experience in the Amazon jungle. He started learning about the use of sacred plants, including Ayahuasca and has led many retreats around the world, combining his love of music with the use of medicinal plants such as Ayahuasca, Kambo and Bufo Alvarius.
Francesco, an italian artist who discovered Ayahuasca in 2014, moved to Putumayo in the Colombian amazon in order to learn more about medicinal plants. Having lived with numerous indigenous communities, he learned the proper use of the Ayahuasca plant with numerous masters, including his current teacher Taita Gavino Garreta, an authentic Inga master who learned his skill from Taita Querubin, considered the highest indigenous authority of Putumayo.
4. Ayahuasca House
Looking to combine Ayahuasca and psychotherapy, Ayahuasca House's 4 Day Retreat near Medellin, Colombia could be worth checking out.
Ayahuasca helped changed my life. I first heard about the medicine when I was 18 but it was something that I was always scared to try. However at the age of 30 I found the right place, with the right shaman and the right team and everything just connected. I did a retreat for 6 days. 5 Ayahuasca ceremonies and 3 Kambo ceremonies. It was one of the hardest and most rewarding things I've ever done.

So much of my fear, self-doubt and worries disappeared. I had a new connection to life and nature and went from being a complete atheist to a full believer in the divine. My life is now a model of this, finding an amazing wife, living in a beautiful country house, creating a foundation to protect nature, growing my own organic food and so much more.

Tom Jenkins, Retreat Coordinator at Ayahuasca House
The Ceremony
The Staff
Ayahuasca House is run by Renato and Sabina, both of whom are certified in Ancestral Medicine. Renato has immersed himself in shamanic studies and now works exclusively with Taita Don Gerardo Silva.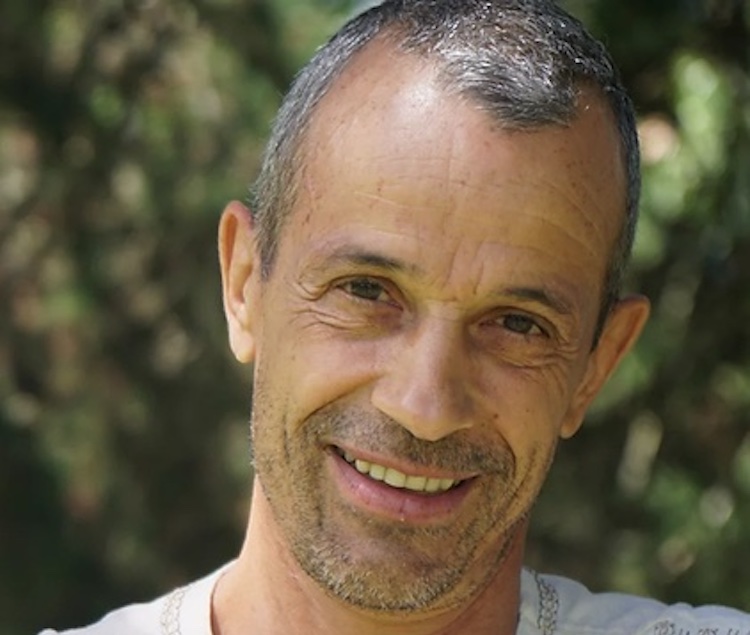 He has over six (6) years of experience hosting retreats and leading ceremonies. Sabina, a psychotherapist with thousands of hours of practical experience, says that her practice is based on the "biografia humana" philosophies of Laura Gutman, which involves examining your early life experience, from the womb through to infancy. Sabina has over twelve (12) years experience working with Ayahuasca and provides retreat guests with guidance to help you interpret your individual Ayahuasca experience
Also helping out is Tom Jenkins, the retreat coordinator, who says that he sees transformation all the time after someone tries Ayahuasca for the first time. "We had an alcoholic arrive who knew he was destroying not just his own life, but the life of his whole family and those around him too. He'd tried therapy, AA and a whole host of other solutions to change but nothing ever worked," Jenkins explains "After the third Ayahuasca ceremony he found the root of his problems and vowed there and then to leave his alcoholism behind forever. 3 months on and he's feeling stronger than ever and feels closer to his family than ever before."
5. Ancestral Retreats
If you need a single reason to consider Ancestral Retreats, you need only talk with Marco Weimer, an organizer and facilitator at the retreats about an amazing transformation he saw at one of their retreats.
We had a participant who was very withdrawn from the beginning, hardly spoke and strongly distanced herself from the others. She was very fearful and had many doubts about everything she and others did. After all the preliminary exercises and the ceremony, she was like a different person, she kept smiling and was suddenly sociable. Looking into her radiant face was an incredibly beautiful experience that I was allowed to have. There would be dozens of other stories to tell as each goes through their own particular transformation.

Marco Weimer, Facilitator and Instructor, Ancestral Retreats
The Location
Ancestral Retreats is located on the Caribbean coast of Colombia coast, between Cartagena and Barranquilla. Each room at Ancestral Retreats offers pool views from the balcony, is noise isulated, air conditioning, and a private bathroom. The property boasts a 25-meter pool, a private beach, and fitness room. The retreat offers guests three (3) plant-based meals a day designed to facilitate your Ayahuasca experience.
The Ceremony
Ancestral Retreats combines the best of indigenous South American healing and Himalayan yogi wisdom. A team of experienced of healers combine multiple decades of experience from a range of plant medicine traditions to accelerate your spiritual awakening and elevate your consciousness. The ceremonial program includes:
Colombian Shaman consultation
Ceremonial preparation and guidance
Sacred ceremonies
Yoga & advanced breathwork
Daily meditation
Manifestation exercises and post-integration support.
The Staff
Marco Weimer, a yoga instructor and facilitator at Ancestral Retreats, is a Yoga Alliance-certified Hatha Kundalini and Vinyasa teacher with 700 hours of teacher Training and more than 1500 hours of experience in teaching Yoga, Breathwork and ecstatic dance. "During my third yoga teacher training, I took part in an Ayahuasca ceremony in Colombia," Marco told Frshminds. "It completely changed my perspective on life. That night I experienced the glory of Mother Earth and made a profound connection to my current life partner Carolina Martinez, who first had the idea to create Yoga Ayahuasca Ceremonies. A few days afterward I quit my job as a journalist in Germany and stayed in Colombia to reorient my life here. That's was the best decision of my life so far. Together with our friend Jorge, we then started organizing week-long yoga retreats with ayahuasca ceremonies. I love my job and I love sharing these special events with people from all over the world".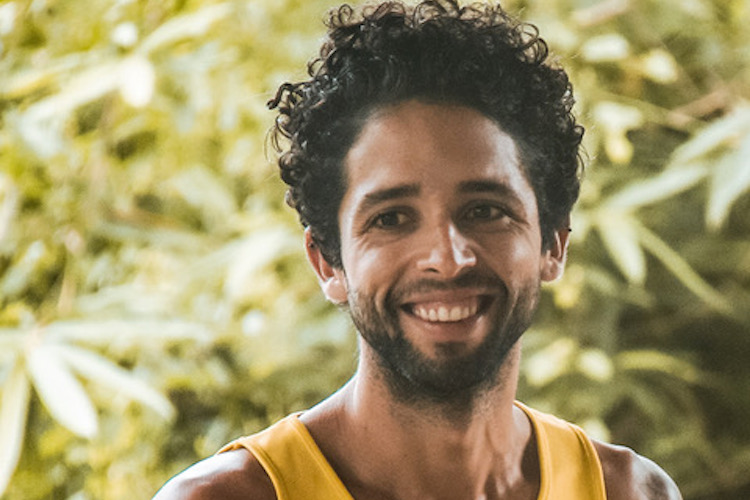 6. Colibrí Garden
Looking for a retreat that always offers a different location, then consider Colibri Garden, an organization that offers Ayahuasca experiences in and around Medellin as well as the Colombian Amazon.
The Ceremony
The ceremony at Colibrí Garden Ayahuasca Retreat moves guests through 3 distinct phases:
Weeding: Cleanses you of your stuck emotions and limiting beliefs.
Planting: Establishes healthier behaviour and thought patterns.
Nurturing: Learning how to implement and maintain these healthier patterns.
The Staff
Colibrí Garden was founded by, Ivaylo Govedarov an experienced sacred medicine retreat facilitator who began his journey at the age of 23 after the passing of his mother in 2013. He arrived in Colombia in 2018 and spent time learning from the local medicine people who offered both medical expertise and a new perspective that helped him change his life so that he lives with a level of authenticity, driven by a connectedness to his heart.
What inspires me about psychedelics is the power they have to connect or reconnect us with our ability to create life as we want it and to become primary agents of our reality.

Ivaylo Govedarov, founder of Colibrí Garden Ayahuasca Retreat
Having gone through a few years of battling depression and anxiety and then finding temporary relief by smoking cannabis, Ivaylo encountered ayahuasca/yagé in 2016. The use of Ayahuasca and other ancient plant medicines helped him manage his anger while overcoming his limiting beliefs.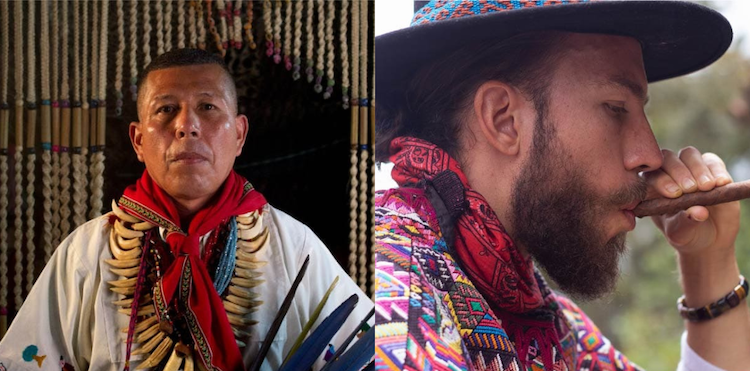 Top-Rated Ayahuasca Retreats in Colombia — Key Takeaways
When you drink Ayahuasca, and you get to see divinity, you can rarely speak of it because it's too big for words.
No matter which retreat you choose, it's important to thoroughly research your options beforehand.
First, make sure neither you nor your family members have any history of mental health issues. Then, ensure you're not taking medications that may negatively react with Ayahuasca.
No issues? You're clear?
Alright, now, look into the legal aspects of it and do a full background check of the Ayahuasca retreats in Colombia you're considering.
Once you've narrowed your search down to reputable retreats that offer the activities you're looking for, are in a good location, and are within your budget, call them to make sure they're professional and up to your standards.
Have a great trip — literally and figuratively.
---
Related Articles
Learn more about Ayahuasca on Frshminds:
---