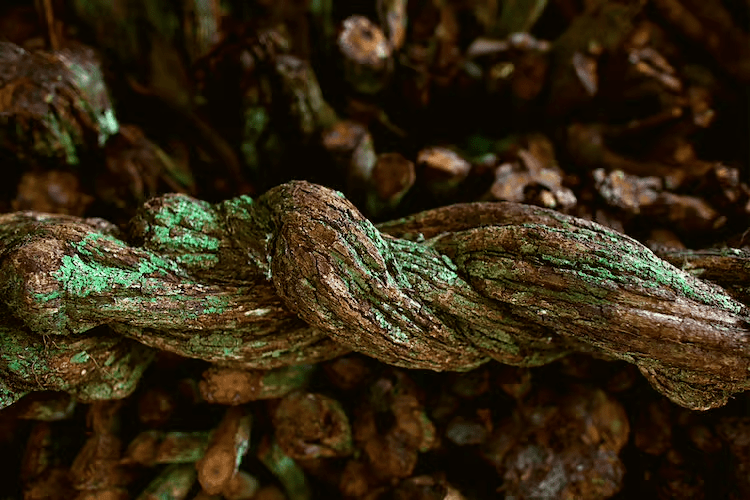 Join Your Peers on Ayahuasca Retreats In Spain
Various countries around the world offer ayahuasca retreats, including Spain. Plant medicine retreats typically involve a series of ceremonies in which participants consume ayahuasca. Ayahuasca is a powerful psychedelic brew (made by combining 2 plants) traditionally used by indigenous, Amazonian cultures for spiritual and healing purposes. Experienced shamans or facilitators often lead ayahuasca retreats, which may include other activities such as yoga, meditation, and group therapy.
Do take note that ayahuasca use is decriminalized and not legal in Spain and retreats may be operating in a legal gray area. It's of the utmost importance to conduct thorough research and due diligence when considering an ayahuasca retreat to attend. Finally, a consultation with a healthcare professional is recommended, as potential risks and contraindications (certain pre-existing medical conditions and/or pharmaceutical prescriptions) associated with ayahuasca use may prohibit participation.
---
Related Articles
Learn more about Ayahuasca on Frshminds:
---
How Legal is Ayahuasca Use in Spain?
Ayahuasca is not legal in Spain. Spanish law prohibits the possession, sale, and consumption of ayahuasca, but decriminalization appears to allow for its use in private places. The active ingredient in ayahuasca, DMT (dimethyltryptamine), is a controlled substance in Spain and in most countries around the world. Ironically, DMT is illegal in the United States, due to its controlled substance status, yet ayahuasca, and the two plants that comprise it, are legal, placing plant medicine law among the most irrational.

While some indigenous communities use ayahuasca in religious and spiritual practices, Spain, according to some sources but not others, does not legally recognize it as a sacrament. Some ayahuasca retreats are operating in a legal gray area, thus they risk getting raided and shut down by the police. The way some Spanish police operate is interesting. While marijuana is still illegal, many people smoke away on the streets and in public plazas free of concern. As you might hear in Spain, marijuana is illegal, but "the police don't see it." Police don't prioritize marijuana offenses unless you're really stupid and not discrete.
Finding an Ayahuasca Retreat in Spain that Makes You Yell "
Ole!"
When thinking about going on a Spanish ayahuasca retreat, always do your homework to ensure the retreat is safe, reputable and that you'll be in better hands than the Dalai Lama. Altered states render you vulnerable so establishing maximum trust is a must. Please keep a number of things in mind, to use as criteria when researching ayahuasca retreats in Spain.
Here are the five key factors to consider when vetting retreat centers:
It is always good to get in touch with the providers of a retreat beforehand. The retreat providers differ. Everyone is different and has different needs and the way the retreats are conducted differs from provider to provider.

Marc Knepper, Safe Spirit
Qualifications and Experience

: Do the facilitators or shamans leading the retreat have sufficient, provable and credible qualifications, training and experience? Look for facilitators or shamans who have extensive experience working with ayahuasca and have been trained in traditional Amazonian practices. Most good shamans will have studied in the Amazon/Peru with a native shaman who passes down their wisdom, thus continuing their ayahuasca family lineage.

Safety protocols

: What safety protocols are in place? Find out what measures are in place to ensure the safety of participants, such as screening for contraindicated medical conditions and/or pharmaceutical prescriptions, having emergency medical personnel on site or not, and having strict guidelines for participant behavior. Screening interviews via phone, video call or email prior to the retreat are a good indication of a trustworthy retreat.

Setting

: What is the setting of the retreat? The retreat should be in a safe and isolated place, with an appropriate environment for the ceremonies. The more embedded in nature the retreat center is the better. There should be plenty of bathroom facilities and the food served during the retreat should be clean, organic and additive free.

Cost: Be heads up that retreats vary in price to a great degree. Make sure you understand what is included in the cost. Be aware that lofty prices may have you shelling out more for luxurious room and board than actually getting deep, psychospiritual healing.
Reviews and Testimonials

: Research the retreat by reading reviews and testimonials from previous participants to get a sense of their experiences and satisfaction. Better yet, speak with the shaman or facilitator beforehand, to quell any concerns, doubts or fears. Do not rely solely on online reviews. Talk with people in real life who have either participated or know the shaman/facilitator. Some people will bad mouth a retreat center, while others go there and have a perfectly fine experience. The more digging you do, the better.
What is the
Cost of an Ayahuasca Retreat in Spain
The cost of ayahuasca retreats in Spain varies widely depending on the location, duration, and amenities offered. Some retreats may offer a more luxurious experience, with comfortable accommodations and additional activities, while others may be more basic. If the retreat is by the beach or in a popular tourist area, you may be paying more for the location than the actual services offered.
Here are some examples of costs for ayahuasca retreats in Spain:
A one-week retreat may cost between $1,500 to $2,500

A two-week retreat may cost between $3,000 to $4,500

A month-long retreat may cost between $5,000 to $7,500
Of course, each retreat differs in price. Please keep in mind a few things.
For example, how many Ayahuasca ceremonies does a one-week

retreat include? Three is the minimum, four is average and five ceremonies is a lot.
Other services may be included, like a cacao or Huachuca

ceremony.

Is your room shared or private?

How many meals a day?

How many people are participating in the retreat? Smaller groups are the better groups.

How much one-on-one time are you afforded with the shaman?
The line that delineates vacation and healing journey is mighty fine. Make sure you're paying for mind, body and soul, rather than a glossy facade.
---
Related Infographic: Ayahuasca and The Shipibo-Conibo Tribe
Top-rated Retreats in Spain
As for the top-rated Ayahuasca retreats in Spain, it's difficult to give an objective answer as it depends on personal preferences and what one is looking for in a retreat, but the lists below takes a deep dive into the Ayahuasca retreats around Spain
Safe Spirit in Tenerife
Safe Spirit's founders, Marc Knepper and Vera Agusti, are genuinely passionate about helping individuals awaken spiritually. Their work is inspired by their personal transformations through psychedelics and their belief in the inherent healing potential within each individual.
"We were able to experience a deep inner transformation within ourselves with the help of psychedelics," says Marc when asked why he started the retreat. "We are in a kind of birthing process to something new, in a new self. Encounters with our own fears, doubts and guilt made us realize that these are deeply rooted in human conditioning. When dealing with one's own suffering, one realizes that this biological conditioning affects humanity itself."
Safe Spirit Ayahuasca Retreat is not just a place for healing but also a platform for consciousness research, exploration of the transpersonal vision of humanity, and connection with the mysteries of life. The retreat center seeks to facilitate transformations that resonate beyond the individual, impacting families and communities.
Prospective visitors are encouraged to get in touch with the providers beforehand, ensuring that their individual needs align with the retreat's approach. As the retreat center's founders believe, the most crucial factor in selecting a retreat is authenticity – a genuine heart-to-heart connection.
Additional retreat centers that have received positive feedback from previous participants include:
Casa Curacion in Yecla
Samadhi Journeys in Cáñar
Colectivo Conectivo in Hospitalet del Infante
Conscious Hub in Gaucín, Málaga
Energetics Explained in Sant Salvador de Guardiola Barcelona Catalonia
Om-Mij in Alicante
Subconscious Retreats in Las Palmas, Canarias
It's important to note that this is not an extensive list and there are other reputable retreat centers in Spain. Please take the time to research and carefully consider all options before making a decision.
---
Related Articles
Learn more about Ayahuasca on Frshminds:
---