Journey Within: A Guide to Ayahuasca Retreats in Costa Rica
What if a week or two in the rainforest consuming an ancient plant medicine could help you work through traumas, remove mental and emotional roadblocks, and emerge as a better version of yourself? For these reasons and more, countless self-improvement seekers have flocked to retreats in the jungles of Costa Rica to work with a powerful plant medicine: ayahuasca.
Although I haven't yet flown to Costa Rica for an Ayahuasca retreat myself, I've listened with rapt fascination to the experiences of friends. One of them, brimming with enthusiasm, reported that her experience was every bit as life-changing as everyone says. Another recounted a difficult but deeply healing experience confronting childhood trauma. A third, with a fearful look in her eyes, told me that she felt she had lost a part of her soul to ayahuasca, and that it would never come back. Ayahuasca is not for the faint of heart, but it has the potential to radically change your life for the better.
Produced by making a strong tea infused with vine bark and leaves from two Amazonian plants, the name of the brew itself gives you a little taste of what the experience of ingesting it might be like: 'ayahuasca' translates to 'vine of the souls' in Quechua, and psychonauts from around the world have developed an interest in using ayahuasca to connect with their own souls and shed light on the inner workings of their psyches.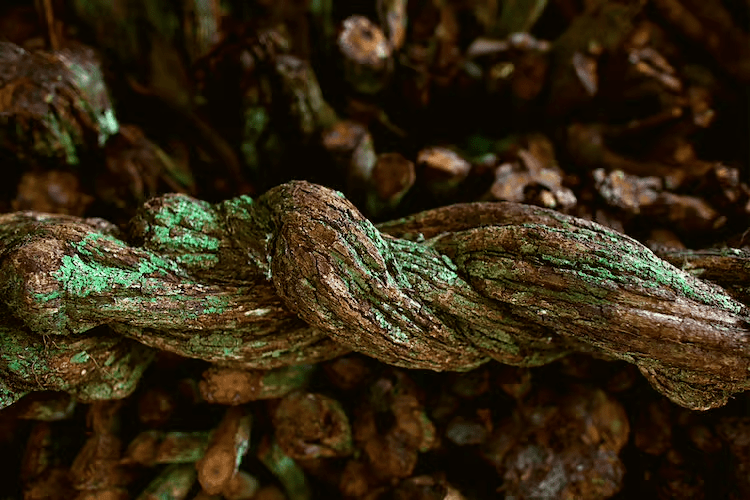 Ayahuasca retreats in Costa Rica
If you think you could benefit from such a medicine, consider signing up for a retreat in Costa Rica, a popular ayahuasca destination. I've taken a deep dive into the world of ayahuasca retreats in Costa Rica to bring you up-to-date information on what to expect, quality, cost, and a few recommended retreat centers.
Buckle up for the start of your trip!
A legitimate ayahuasca retreat will be facilitated by an experienced shaman. They will guide you and your cohort through a ceremony in which they will sing and chant in an indigenous language while you ingest ayahuasca and take your trip.
There's a very high likelihood that you'll get sick, so be prepared. It's important to go with the flow on a trip like this, and part of that is going to mean going with the flow of bodily fluids being violently expelled from various orifices.
You may ingest ayahuasca only on one evening as a part of a 2-3 day retreat, or the retreat might include several ceremonies on subsequent days. Some retreats also include other activities, such as yoga, meditation, other holistic health practices, and even integration sessions with trained psychologists.
---
Related Articles
Learn more about Ayahuasca on Frshminds:
---
Why Costa Rica, though?
This gorgeous little Central American country offers many advantages as an ayahuasca destination. For starters, it's fantastically beautiful and filled with lush jungles, cloud forests, and tropical flora and fauna galore. Since ayahuasca is traditionally used by tribes in the Amazon, it has always been taken in close proximity to nature, which makes Costa Rica an ideal backdrop.
Sure, you can probably do the ceremony for cheaper in the Miami villa of that dude advertising in your local Facebook group, but that would be both ill-advised and unlikely to be as fulfilling as a retreat set closer to the context from which the medicine originates.
For another thing, Costa Rica is a much more well-developed country than others in the region. It boasts good roads, good public transportation, good hospitals, and comfortable accommodations. If you're coming from somewhere developed, like the USA, all these amenities can provide a certain reassurance that will make you feel safer and more comfortable during your ayahuasca trip.
Finally, Costa Rica is home to a sizeable network of experienced shamans and facilitators who have been trained in indigenous healing practices. The energy and actions of the person guiding the experience will directly impact the quality of your trip, so it's absolutely crucial that you select a location with seasoned, high-quality facilitators.
How To Select An Ayahuasca Retreat In Costa Rica
Not all ayahuasca retreats and shamans are created equal. Read that again. This should be your mantra when selecting a retreat in Costa Rica or anywhere else. Here are my top tips for selecting a retreat center:
Vet the facilitator(s)
Online-stalk the person or people facilitating the event just like you would your upcoming Tinder date. Just kidding, we know you would never do that.
But for real, you should scour the internet for information on the leader(s).
If there is not much information available, move on and select a different retreat center/guide. It's only a yes if you can ascertain consistently positive information about their experience and reputation. If you have a friend you can ask to recommend a good facilitator, even better.
Don't underestimate the power of integration
Truly exemplary retreats also include ample time, space, and structure for integration, although many retreats do not offer this–so take heed. You can pay less by selecting a shorter and less intensive retreat, but what you save in dollars you will sacrifice in actual value.
The experience you're going to have will be profound and quite possibly life-altering, but not easy. You're going to need time, space, and even counseling to process it and truly take forward the lessons it has to offer. Integration may come in the form of sessions with a licensed therapist, discussion and sharing circles, guided meditation, and more.
Safety, safety, safety
Make sure your chosen retreat center has medical staff on hand and reputable treatment facilities nearby, just in case.
Consider group size and facilitator: participant ratio

Different centers offer different group sizes. A smaller group may mean more individual attention, although some centers might employ multiple facilitators to shrink the guide-participant ratio. Consider whether you would prefer the relative anonymity and louder volume of a larger group, or the intimacy and quietness of a smaller group. There is no right answer here; it truly comes down to your personality and preferences.
Costa Rica Ayahuasca Retreat Cost
It's hard to estimate what the cost will be because it depends so heavily on a variety of factors. What I can tell you for sure is that the cost will vary based on:
The length of the retreat

.

How fancy the accommodation is and whether you share it with another participant(s).

The number of ceremonies that are included

.

The reputation and experience level of the shaman or guide.
Ask what's included in the price tag
Find out exactly what's included in the cost of the retreat and narrow down your choices based on your budget and the value offered by each center. If you cannot afford a quality retreat, it's best to step back and take the time to save up a little more money before you take the leap.
Take your time when scoping our retreat centers; your future self will thank you for doing your due diligence in finding a center that truly feels right for you and your unique situation.
The average week-long retreat will range from around $1,000-$3,700, and longer retreats can cost $4,000, $5,000, or more.
Top-rated ayahuasca retreats in Costa Rica
To help you cut through the noise of the innumerable ayahuasca offerings in Costa Rica, I've devised a list of a number of well-reputed retreat centers. 
Soltara Healing Center
Soltara Healing Center believes in the need to attend to the emotional, energetic, and spiritual dimensions of healing, and their ceremonies embody this principle.
Soltara works with both male and female indigenous Shipibo healers, with experience working at top-rated ayahuasca retreat centers in the Peruvian Amazon.
They also involve clinical psychologists in the experience, bringing a balance between traditional and modern modalities.
Soltara also offers individualized and group therapeutic support after the retreat, in conjunction with a private online community platform, themaloca.com, which hosts resources, groups, regular live events, opportunities for reciprocity and collective healing, and a trusted network of practitioners and teachers to support you in your integration and beyond.
Peace Retreat Costa Rica
Peace Retreat Costa Rica offers psilocybin and Ayahuasca retreats in Paraiso, Guanacaste province. They combine ayurvedic wellness, yoga and, plant medicines to bring healing, wellness, and growth to their clients.
Set in the Guanacaste forest, the retreat overlooks endless black sand beaches and offers a range of activities to its guests. You can explore their hiking trails, and the nearby beach or work with a kickboxing instructor, or simply lounge by their secluded pool.
The fully-equipped Body at Peace spa borrows from the ingredients of the local traditions to provide a host of services to bring you relaxation.
Om Jungle Medicine Retreat
Steeped in the traditions of the indigenous peoples of the Amazon basin, Om Jungle Medicine Retreat in Samara, Guanacaste, Costa Rica is an ayahuasca center set in the mountains with a spectacular vista.
At Om Jungle, community is central to all of the programs, with Maloca ceremonies uniting guests through shared experience. Building on those relationships and deepening the bonds between guests are the shared accommodations we offer while at the retreat and continued integration work with the group even after you return home.
Led by Angel Twedt, whose own stunning personal physical and spiritual transformation created her passion for healing, the center features frequent visits from South American spiritual leaders.
Om Jungle also grows and sells its own coffee, harvested and roasted onsite. The onsite garden grows a variety of fresh vegetables and herbs we consume daily.
New Life Ayahuasca
This center offers ceremonies facilitated by a traditionally-trained ayahuasqero, which is exactly what you want. The setting lends itself well to the retreat atmosphere; all rooms are ocean views and the grounds are expansive. It's easy to find a place to be in quiet reflection, whether that's in the infinity pool, a hammock somewhere quiet in nature, or by the beach with the water lapping at your toes. New Life prides itself on offering a balance between community support and time for quiet integration.
Rythmia Life Advancement Center
This is an all-inclusive ayahuasca retreat center located in Guanacaste, Costa Rica. In addition to ayahuasca, the Rythmia experience includes metaphysics classes, rhythmic breathwork, massage, yoga, volcanic mud baths, life coaching, hydro-colonic cleanses, and organic farm-to-table meals in a luxurious atmosphere.
Their ceremonies are reported to "break you wide open and put you back together in a healthier way, ready to reach your highest potential". Rythmia is also a licensed medical facility with a specialty in plant-based alternative medicine, so you will surely be in safe hands there.
Ultimately, it's up to you to weigh the pros and cons of various retreat options in order to decide which one is best for your unique situation, budget, and tastes. Now that you know what to expect and what to consider in evaluating a retreat center, you're ready to research and select the one that feels right for you. Bon voyage!
---
Related Articles
Learn more about Ayahuasca on Frshminds:
---