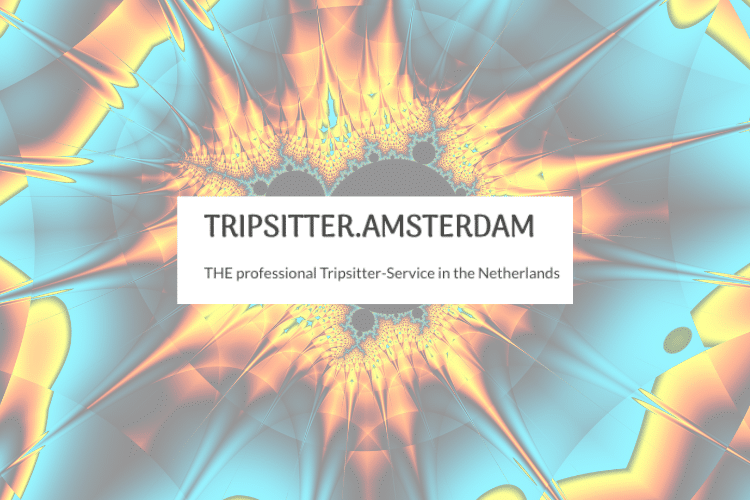 Talking Psychedelics: Mark de Jong of Tripsitter.Amsterdam
Welcome to "Talking Psychedelics", where Frshminds takes you on a deep dive with the driving forces shaping the psychedelics industry. Today we have the pleasure of sitting down with Mark de Jong, MSc. , a Senior Psychedelic Therapist and Psychologist with Tripsitter.Amsterdam, who brings more than 20 years of clinical experience managing conditions like depression, trauma, complex PTSD, anxiety, addictions and OCD. Mark was drawn to the field as psychology and psychedelics were his passions from very early on in life and for him, combining the two was obvious. Over the course of his clinical practice, he has seen many clients who suffered from the heavy burden of mental issues, improve their quality of life with the help of psychedelics.
The following interview has been edited for clarity and brevity
What is your mission? What are you trying to accomplish?
Tripsitter.Amsterdam's mission is to contribute to the clients' healing processes in a way that respects the uniqueness of the individual. Every client has their own background: factors like culture, childhood, and general life experiences. While we work with several protocols, it is the uniqueness of the individual, and their specific needs, that is the most important consideration when we plan to assist clients. We believe the best results are achieved in a relaxed and almost playful therapeutic atmosphere and do our best to create such an atmosphere for our clients.
Beyond helping individuals, we also provide professional psychedelic couples therapy and corporate services to management boards and CEOs in order to help them reach personal and company goals, solve trust issues and brainstorm new ideas.
We take a holistic approach where the somatic (body) is also very important. A lot of mental issues (not only trauma) are stored in the body. The body keeps the score. We offer a program where somatic (body) techniques, besides more traditional psychotherapy techniques, are integrated with our service. We also offer integration (after the sessions) and microdosing advice as part of our service to our clients.
What geographical areas do you service?
While we are based in Amsterdam, we work around the world and have a lot of clients from the USA, Asia, the Middle East, and Europe of course. 
How many people work with you, or participate with you, in this organization? Is it growing?
We work within a network of highly skilled mental health professionals, including psychologists and medical doctors.
What led you, personally, to this organization? Why are you involved?
A combination of my passion for contributing to the further development of holistic psychotherapy as well as my interest in the latest brain research, which I incorporate into patient sessions.
What are some of your greatest success stories as an organization?
On a daily/ weekly basis, we hear success stories from our clients. I personally really enjoy seeing couples overcome their relationship issues and proceed with their lives together in a loving and peaceful way, this is very gratifying. I also love working 1 on 1 with clients in individual therapy. This is the biggest part of our job.
A few months ago, we hosted a management team from a big financial company and helped them rebuild trust in each other through treatment, dialogue and activity – when you see the impact you're making, it always makes you feel good.
Which companies or organizations are doing some of the most interesting work in the industry today? What gets you excited for the future?
Well, at the risk of being blatantly self-promotional, I think we are doing our best to be such an organization. As the psychedelic field is opening up to wider acceptance, scientific studies are validating what our organization has known for many years.
I also think that there is an exciting opportunity in the exploration of substances other than psilocybin, like MDMA, LSD, and ayahuasca/psilohuasca . For certain people under certain circumstances, these substances are already functioning as medicine and I think they will slowly become accepted in the healthcare industry.    
What changes are you seeing in this industry over the last few years? What's most striking to you? What changes do you foresee in the next few years?
Beyond the emerging focus on mental health, I think the emergence of psychedelics in coaching, counseling, business solutions, and couples therapy – I think it's wonderful that the use cases are multiplying; often, these use cases are easier for people to become comfortable with (and to have a low entry with psychedelics) . This is also the reason why our company is providing services in this field.   
---
If you want to learn more about psychedelic integration, be sure to read our articles "Have You Heard of a Psychedelic Integration Therapist?" and "History of Psychedelic Integration Therapy".
Recent Episodes of Talking Psychedelics