Psilocybin Retreats
Are you curious about psilocybin retreats? In a world where we often become overwhelmed and stressed by the day-to-day hamster wheel of deadlines, noise, and work, time for self-reflection can be few and far between. This is why many are looking for not just a vacation, but a journey where they can experience deep inner healing. Psilocybin retreats are designed exactly for this purpose, to help you gain a better understanding of yourself, address unresolved trauma, or to expand your sense of spirituality and direction in life in a safe, supportive environment usually surrounded by nature. These retreats give us an opportunity to break limiting beliefs and work through challenges imposed on us by daily life with the help of a guide or shaman.
Another advantage of psilocybin retreats is that the process of preparing for and integrating the trip are often included in the itinerary to maximize healing and reduce the likelihood of any adverse events, such as through breathwork, yoga, or meditation. Guides or shamans, and even sometimes medical staff care for guests and encourage them to share what they are going through that brought them to the retreat and aid them in how to integrate any new insights or understandings of their situations.
---
---
Why Choose A Psilocybin Retreat?
There are many reasons why someone may choose to partake in a psilocybin, or magic mushroom retreat over retreats that offer other psychedelics such as ayahuasca, San Pedro cactus, or ibogaine. Though experiences with psilocybin mushrooms can be very intense depending on dosage, they are generally considered to be more gentle than, for example, ayahuasca which involves purging (vomiting), extraordinary visual experiences and even out of body experiences.
Psilocybin retreats are usually less time consuming as well. Where an ayahuasca retreat may last up to 14 days, psilocybin retreats range from a few days to a week at most. Aside from this, psilocybin mushroom retreats may be more appealing from an ethical regard of impacting local economies, the environment, or implications surrounding cultural appropriation, as they are grown as different species all over the world.
Where Can I Attend Psilocybin Retreats Legally?
Even though psilocybin (and other naturally occurring psychedelic plants) are starting to make movements towards becoming decriminalized or legalized in the United States and Canada, they aren't there yet, and psilocybin mushrooms remain illegal in most other countries. It should be noted that for this reason, retreats carry a higher cost. However there are some where psilocybin mushrooms are legal or carry lighter legal barriers for accessing them.
Jamaica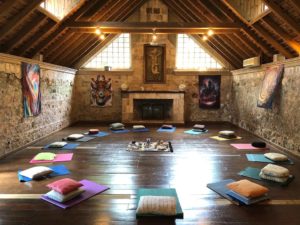 There are a large number of psychedelic retreats in Jamaica, psilocybin has never been made illegal. Atman is a legal psychedelic therapy center based in Jamaica where guests stay at a spacious villa, with comfortable rooms and a scenic private beachfront. They have a team of experienced facilitators who are passionate about creating space for inner transformation, insight, and breakthroughs and medical staff on site. These retreats are 4-days and cost around $2200 USD.
Another psilocybin retreat based in Jamaica is the Silo Wellness Body and Mind recharge retreat. Located at the luxurious Half Moon Villas in the white sand beaches of Montego Bay, this retreat does not offer psychotherapy options, but rather is an intensive fitness and wellness based experience. For 6 days and 5 nights, you can join 'Firstman', a Rastafari who is the founder of the Rastafari Indigenous Village (RIV) as well as Co-conceptualizer; Director of Operations; General Manager; Tour Director, and the person responsible for the construction of the facility. Alongside 'Firstman' is Jeremy Abramson, a high energy coach who helps top level athletes, executives and entrepreneurs unleash their fullest potential and who is known for his expertise in mindful movement, mindset, microdosing, and nutrition. For $3,995 USD per person, you can expect to experience daily meditation sessions, yoga classes, training sessions meal planning workshops, Indigenous Day Spa Experience, Immersive Nature Experiences, and of course, psilocybin-facilitated ceremonies with post-retreat follow up sessions (psilocybin mushrooms are purchased for $30USD cash). Keep in mind that this retreat is focused on fitness and does not provide psychotherapeutic services.
Mexico
While psilocybin is also officially illegal in Mexico, the law is not enforced if it is used in a traditional or sacramental way. The Buena Vida Psilocybin Retreat is located at a luxury beach-front villa in Mexico and has received fantastic reviews. They offer 2 different retreat packages. The first is the Magical 5 day retreat, which offers 2 psilocybin ceremonies, chef-prepared gourmet meals, movement, breath and somatic workshops, and a 7-day online preparation workshop. Their 7 day Deep Dive retreat options includes these plus 2-week integration counselling, a day trip, and a healing massage. The 5-Day Magical retreat starts at $4,200-5,500 USD and the 7-Day Deep Dive Retreat starts at $6,000-7,500 USD. Use our tool to find additional psychedelic retreats in Mexico.
The Netherlands
In the Netherlands, even though psilocybin mushrooms were criminalized in 2008, the legal status of psilocybin truffles (mycelium masses that contain the hallucinogenic chemicals psilocybin and psilocin) were not changed, and there are numerous psychedelic retreats in Amsterdam.
Synthesis Retreat Center is renowned for its stunning therapeutic setting and dedication to providing you with a transformative therapeutic experience. They also collaborate with the Imperial College in London to ensure results further the scientific understanding of psilocybin for mental wellness. The 5-day expansion retreat offers 3 weeks of pre-retreat preparation and 3-weeks of post-retreat integration, 3 breathwork sessions, 2 psilocybin truffle ceremonies, and begins and ends each of the 5 days with a meditation. The 3-day core retreat offers one day of preparation, one day of ceremony, and one day of integration. As well, there are options for either a women's or men's centric 5 day retreat and a 3-day private retreat. Take a look at their website here to learn more about Synthesis Retreat Center.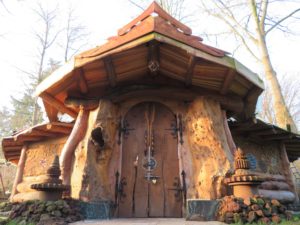 Earth Awareness is another center located in the middle of the Netherlands that offers psilocybin truffle ceremonies. Focusing on art, nature, and consciousness, the Earth Awareness Center is an off the grid retreat where you'll find rocket mass heaters and wood stoves, eco toilets and solar power, great gardens, sculptures, natural art and an ethnobotanical greenhouse amongst the lush trees. At the heart of this center is the Nature Temple, a place for initiation, reflection, reconnection, and as a waypoint in the center. Made from thick trunks and curly branches from over 40 different types for wood, coloured glass, straw and clay, this unique and artistic building resembles that of a hobbit-house or magical log cabin where you can observe the shadows of trees during the day or constellations at night. Regarding the psilocybin mushrooms ceremonies, Earth Awareness has facilitated ceremonies for thousands of people since 2006, and contain acoustic music and powerful chants, silence, and open exchange around the fire. Encouraging you to develop your gifts while also working on your difficulties, this retreat has integrated several shamanic plant traditions with western culture and science. Earth awareness offers various retreat options, the 5 day retreat option includes 2 psilocybin ceremonies, daily workshop programs, private lodging, personal coaching conversations, food/drinks, preparation and integration, aftercare if required, and more, coming to a total of 1190 euros. The 4 day retreat option includes the same as the 5 day retreat option, with the only difference being one psilocybin ceremony but offers a cacao ceremony and will run you 890 euros. Earth Awareness also offers weekend ceremonies and private 24 hour fire ceremonies. Check out their website here to see if this retreat is a good fit for you. Search for psilocybin retreats in the Netherlands using our retreat tool.
What to Expect from a Psilocybin Retreat
Of course, there are more retreat options than just the ones mentioned above, both in the countries where psilocybin is legal and ones where it is not. It's essential to do your research before you commit to a retreat. Some things to consider are safety, legality (extension of safe), therapeutic reputation, and ethicality.
While the physiological safety for psilocybin mushrooms is well-documented, with a meta-analysis of drug harms in the UK finding it to be one of the least harmful "recreational" substance under various criteria, set and setting should be taken very seriously as the psychedelic experience can result in vulnerable psychological states. A safe retreat will walk you through the location prior to the ceremony and inform you of any expectation you may have. Retreats that do not consider these elements should not be considered. As well, retreat facilitators should be able to answer any questions that you may have. If they cannot, or won't, be weary.
Safe retreats are also legal. Participating in an illegal retreat ultimately puts you at risk for criminal charges. Illegal retreats should inform you of the criminal risks associated with participating, and will likely not be able to protect you should anything happen in that regard. This can also influence the experience and potentially result in anxiety and paranoia.
For the optimal therapeutic experience, it's important to see reviews from other guests who have previously attended. Further, you should feel grounded and optimistic about the future for embarking on this healing journey and be treated with the utmost respect as a guest. Look into the credentials of the facilitators as well to see if they have any certification as a therapist or guide.
Therapeutic reputation also includes ethicality. A facilitator that adheres to ethical guidelines usually reports to a panel of experts in ethics and takes an oath, or even legal agreement, to uphold good clinical practice that does not violate physical, emotional or sexual boundaries. If you ensure that facilitators follow these ethical standards, you are likely to have an optimal therapeutic experience.
Psilocybin retreats are gaining in popularity as many are looking for more than just a vacation, but a journey to discover the mysteries of consciousness and unlock their true potential. Again extensive research should be done before you select a retreat to visit to ensure your safety and wellbeing. If you have experience with the retreats mentioned above or ones not mentioned, share your story of your journey! It helps others in finding a retreat that is best suited for them and reliable for safe explorations of altered states of consciousness where benefits can be maximized.
Learn More About Psilocybin