TRIP DATES
PRICE

January 10, 2024

- January 17, 2024

$4,900

January 24, 2024

- January 31, 2024

$4,900

February 5, 2024

- February 12, 2024

$4,900

February 20, 2024

- February 27, 2024

$4,900

March 3, 2024

- March 10, 2024

$4,900

March 15, 2024

- March 22, 2024

$4,900

April 6, 2024

- April 13, 2024

$4,900

April 19, 2024

- April 26, 2024

$4,900

May 2, 2024

- May 9, 2024

$4,900

May 21, 2024

- May 28, 2024

$4,900

July 5, 2024

- July 12, 2024

$4,900

July 17, 2024

- July 24, 2024

$4,900

August 3, 2024

- August 10, 2024

$4,900

August 19, 2024

- August 26, 2024

$4,900

September 3, 2024

- September 10, 2024

$4,900

September 18, 2024

- September 25, 2024

$4,900

October 2, 2024

- October 9, 2024

$4,900

October 15, 2024

- October 22, 2024

$4,900

November 1, 2024

- November 8, 2024

$4,900

November 15, 2024

- November 22, 2024

$4,900

December 4, 2024

- December 11, 2024

$4,900
Overview
SoulCentro organizes 8 day ibogaine retreats in Bahia Gigante in the southern Nicoya peninsula near Paquera, Costa Rica. At our retreat center, guests can experience traditional Missoko Bwiti ceremony and the Iboga medicine with the highest possible medical standard of care and with the blessing of Bwiti elders, drawing on a decade of experience with hundreds of ceremonies and a perfect safety record.
For those of our guests who are not familiar, the Missoko Bwiti tradition derives from the physical and spiritual home of the Iboga plant, Gabon. In so many words, the concept is that healing comes from creating a connection with one's soul. If this is viewed with the importance that it deserves, the soul becomes something of a compass, leading you invariably to true happiness and a higher level of creativity.
This tranquil and private center is set along the coast of Costa Rica's lush tropical Nicoya peninsula; we have seemingly endless sunshine, fresh air, fantastic views of the gulf of Nicoya, and several pristine local beaches very nearby. And if you are hoping to make a friend while you are here, our corner of the world abounds with wildlife: expect to see monkeys, iguanas, foxes, scarlet macaws, and it would be best to avail yourself with a bird watching guide as we see many species here.
Soul Centro seeks to make each guests' visit extremely comfortable, and we take exquisite hospitality as our most important goal. Our professional driver will pick you up from whichever airport you arrive from. Our pool and sun deck are always ready. Certified and experienced massage therapists are available for treatments at your option. Our gourmet chef uses many locally-sourced ingredients and will consider your particular dietary needs and preferences as they plan meals.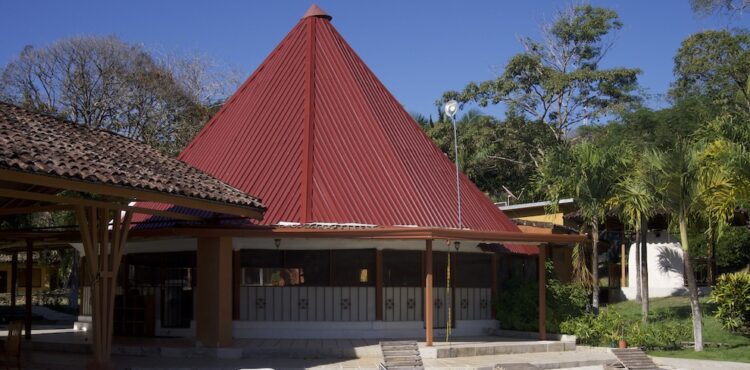 Fresh organic juices and smoothies are made daily. Our suites are nicely-adorned, private, and air conditioned, featuring queen sized beds and hotel-quality fine linens, all attended daily by our housekeeping staff. And our bathrooms are stocked with locally made, organic, essential oil infused toiletries.