TRIP DATES
PRICE

April 14, 2024

- May 11, 2024

$5,850

October 13, 2024

- November 9, 2024

$5,850
Overview
The Ayahuasca Foundation, having helped individuals for over 15 years, is proud to offer a four-week ayahuasca retreat in Iquitos, Peru. We sit on the Nanay river banks in the spectacular Iquitos National Reserve. Boat access must be used to reach the Ayahuasca Foundation retreat center. Find yourself far away from modern life and strife, sequestered in unmatched truth and beauty. Don't take our word for it. The Netflix series "Down To Earth!" chose our retreat center as its film set.
The Foundation's mission serves to educate and raise awareness regarding the benefits of ayahuasca and other plant medicines to all. Centuries-old indigenous tradition underpins the Foundation with the understanding that we are temporal beings. We build a future where modern technology works in tandem with natural medicine, improving as many lives as possible. We are dedicated to this mission at the Ayahuasca Foundation Research Center. Whether research, nature preservation, sustainability or medical advancement, we extend the boundaries of psychedelic therapy.
We welcome the public to participate in 10 and 18-day retreats. For anyone who wishes to take a deep dive into the knowledge of the Shipibo tradition, the Ayahuasca Foundation also offers 4 and 8-week courses. We accept 8 to 12 participants for these retreats. A typical retreat of this type includes 5 ayahuasca ceremonies led by a Shipibo maestro and five assistant healers. Other medicinal plant practices are taught. A series of daily cleanses purifies sinuses, the nervous system, and digestion. These custom plant-based treatments suit the needs of each participant. We enhance these treatments with integrative techniques. Thus we amplify the plant healing effects by addressing each individual's perceptions and reactions to life experiences. Vapor and smoke baths broaden the range of modalities we employ for our guests. Take advantage of free activities such as yoga, meditation, massage, and counseling during your stay. After your experience, translation of the entire program, counseling and guidance, retreat photos and ceremony recordings are made available to you.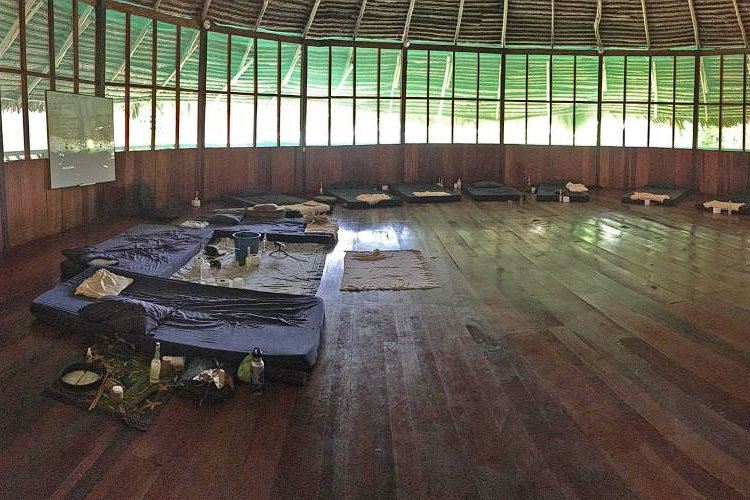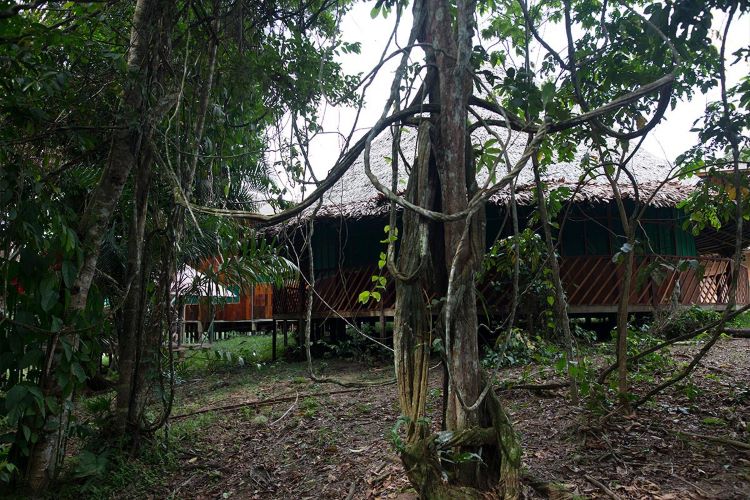 Highlights
Our retreat center is located inside a national reserve and surrounded by 130,000 acres of protected rainforest. It sits on the edge of a river perfect for swimming but with a specific type of water composition that prevents mosquitoes from breeding, so there are few mosquitoes. It is a true paradise.
Our facilitators come from North America, South Amerca, and Africa, and are all students of plant medicine traditions of the Amazon. The majority of our staff are indigenous people, and a portion of the profits go directly to support indigenous communities. A portion of the profits also go to charities that support the preservation of the Amazon rainforest.
Apart from the ayahuasca ceremonies, our retreats feature numerous medicinal plant treatments outside of the ceremonies. Every day of a retreat features plant remedies and treatments, including cleanses of the digestive, circulatory, respiratory, and nervous systems. Other treatments include vapor baths, plant baths, smoke baths, and remedies to increase sensitivity and boost the immune system. Personalized treatments are also provided.
Besides swimming in the gorgeous river, there are also amazing trails into the national reserve that are available for walking during programs. Each retreat features a guided plant walk with a jungle guide who points out various medicinal plants including important trees and plants within the healing treatments and specific tradition employed on the retreats.
During the retreats, photographs are taken by our staff of participants and audio recordings are made of all the educational talks and ceremonies. These photographs and recordings are given to each participant on a USB stick at the end of the retreat, along with guided meditations and other helpful information.
Preparation and Integration sessions are included in the cost of each program. These sessions are conducted by a former facilitator with over a decade of experience helping people to optimize the opportunities for healing with helpful insights into preparation and the formulation of practical and useful integration plans.