How to Be a Tripsitter + 6 Best Tripsitter Courses
So, you want to know how to be a tripsitter?
Being a "tripsitter" involves helping others navigate the effects of psychedelics such as psilocybin, Ayahuasca, or LSD.
Your role as a tripsitter is to provide a safe and supportive environment for the person experiencing the effects of the drug. You should also help them process any intense emotions or visuals they may experience.
But that's just the tip of the iceberg.
In this article, we'll teach you everything you need to know to become a tripsitter and give you a list of the best tripsitter courses.
Before we get started, it's important to note that psychedelics are illegal in many countries. You should be aware of the legal implications before engaging in this activity. Having said that, it is well known that the state of Oregon has recently allowed the use of psilocybin for use in therapeutic settings.
Also, although it's safer to have a tripsitter, it isn't always necessary. Some people prefer to experience psychedelics alone.
Your Role as a Psychedelic Tripsitter
As we said above, your role as a psychedelic tripsitter is to provide a safe and supportive environment for the person undergoing the effects of the drug and to help them process what they feel and experience during the trip.
But it doesn't stop there.
Here are some more responsibilities you may have:
Having a good understanding of the potential effects, risks, and contraindications of the specific psychedelic being used
Creating a distraction and interruption-free, comfortable, and safe space
Being present and attentive throughout the trip
Helping the person understand what they're experiencing
Setting the right expectations for the person tripping
Recognizing signs of distress or discomfort and intervening as needed
Remaining calm and composed regardless of what happens
Providing basic first-aid in case of emergency
Communicating with the person you're sitting for in an effective and compassionate way
Listening to their concerns, answering questions, and offering support
Finally, you should never force or coerce someone into taking psychedelics. You should also respect a person's autonomy and right to make their own decisions even after the trip has started.
---
Related Articles
Learn more about Tripsitting on Frshminds:
---
What Experience Do You Need to Be a Tripsitter?
As a tripsitter, there are five main types of experience or knowledge you should have:
1. Knowledge of the Specific Psychedelic Being Used
You should have a good understanding of the potential effects, risks, and contraindications of the drug, as well as its legal status wherever you're operating.
2. First-Hand Experience With Psychedelics
Having first-hand experience with psychedelics will give you valuable insight and understanding of the effects of the drug.
It'll help you relate to and understand the person you're sitting for better. It'll also help you avoid having a judgemental attitude at any point.
3. Training or Education in Psychology, Counseling, or Therapy
Understanding the psychological and emotional effects of psychedelics and how to navigate them will allow you to provide adequate support and guidance to the person you're sitting for.
4. Training or Education in First-Aid
Knowing basic first-aid will be helpful in case any adverse reactions or emergencies occur.
5. Experience in Providing Emotional Support
Communicating effectively and empathetically is the key to providing a great experience for the person you're guiding.
You also need to remain calm, composed, and emotionally stable the whole way through.
How to Train to Be a Tripsitter or Facilitator — Best Tripsitter Courses
There are a few ways you can train to be a tripsitter or facilitator, and what you will find is that most tripsitters have combined a number of routes in acquiring their skills.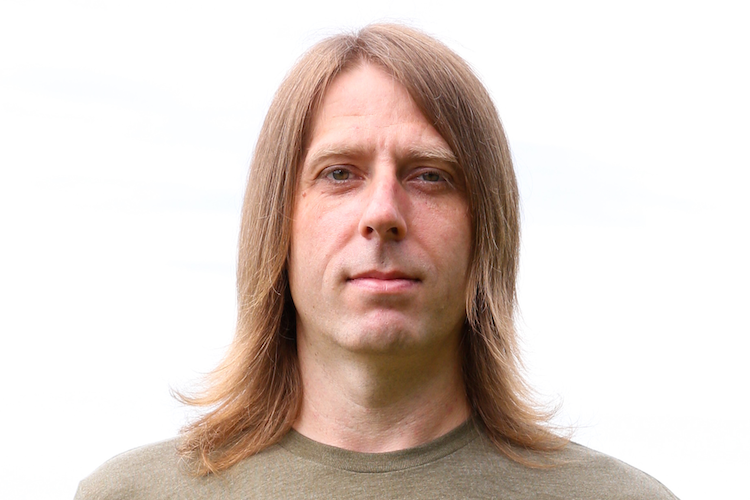 Andrew Philips, an Ashville, North Carolina-based tripsitter describes the way he went about learning his craft:
I started attending a local Psychedelic Meetup group, making new friends, and sitting for them. I was teaching people what I knew about psychedelics and how to use them more efficiently and they encouraged me to start sharing with others. During this year of sitting for friends, I was also deep into training with DMT learning lessons on how to work with trauma, unlearn deep conditioning, and view life experiences from all of the different perspectives.

The medicine also encouraged me to share my wisdom with others. I have taken many online courses for trip sitters, psychedelic integration coaches, trauma informed workers, energy healers, I am a certified Reiki Master, and recently completed a Ketamine Experiential training with the Pearl Psychedelic Institute in Waynesville, NC. I have several peers I work with, but no mentor in my psychedelic work. I believe everyone has the ability to be a mentor to me as I try to learn something from everyone I meet.

Andrew Phillips, Psychedelic Guide and Integration Coach
1. Take the Self-Education Route
Learn about the effects of different psychedelics and harm reduction principles by reading books, articles, and research studies.
Experiencing psychedelics yourself can also help you get a better understanding of their effects and how to guide others.
When I started there was no eduction for this job. I had to learn everything myself and now, even after 1800 guided trips, I always try to learn more about the combination human biology and behaviour. I do this by reading scientific papers and books like Behave by Robert M. Sapolsky.

Marcel van der Putten, Founder, TripTherapie
2. Attend Workshops & Training Programs
You can attend workshops and training programs on psychedelics and harm reduction to learn from experienced professionals and gain experience.
3. Join Support Groups or Online Communities
This is another great way to learn from others and connect with people who'll support you in your journey towards becoming a tripsitter.
4. Seeking Out Mentorship
An experienced mentor will give you guidance and support as you learn about the effects of psychedelics and how to provide support to others.
5. Get Professional Training
To get a more comprehensive understanding of the psychological and emotional effects of psychedelics and how to support people during their experience, get professional training in a field such as psychology, counseling, or therapy.
6. Take One of the Best Tripsitter Courses
Nowadays, whatever you want to learn, it's likely there's an online course about it. And tripsitting is no exception.
Here are our top picks for best tripsitter courses:
*The in-person classes in Boston or San Francisco are open to mental health, medical or legal professionals, or ordained clergy. The online version of the course is only open to licensed psychotherapists, psychiatrists, and psychiatric nurses.
What Are the Risks Involved in Being a Tripsitter?
Before becoming a tripsitter, it's important to be aware of the risks that come with it. Here are some of those risks:
1. Legal Risks
The possession, distribution, and use of psychedelics are illegal in most countries. As a tripsitter, you could risk prosecution.
2. Physical Risks
Psychedelics can have unpredictable effects and, in some rare cases, cause adverse reactions. Familiarizing yourself with first-aid procedures can help mitigate those risks.
3. Emotional Risks
These substances can cause intense emotions. As a tripsitter, you may be exposed to distressing or traumatizing experiences.
Working as a tripsitter can take an emotional toll on you. Good self-care practices are a must.
4. Professional Risks
As we mentioned, psychedelics are illegal in most places.
If you're a therapist, counselor, or other professional, being a tripsitter could put you at risk of losing your license or certification.
5. Ethical Risks
Being a tripsitter comes with great responsibility. You're in charge of the well-being of the people you sit for.
You must respect their autonomy while acting in their best interest. This may pose ethical issues. Always approach your work with integrity.
How to Get Tripsitting Clients
We've covered everything you need to know about how to be a tripsitter. We even gave you a few tripsitter courses to choose from.
Now, it's time to get out there and get tripsitting clients. Here are some ways you can do that:
1. Networking
Reach out to friends, family, and people in your community that have an interest in psychedelics, as well as members of psychedelic societies or organizations, and let them know you're available to work as a tripsitter.
2. Online Presence
Create a website, social media account, or another type of online profile to showcase your expertise as a tripsitter and attract clients.
3. Referrals
Ask previous tripsitting clients to refer you to friends and family members who may have an interest in your services.
You can even offer clients who referred you to others a discount for their next session.
4. Professional Associations
Join professional associations where you can network with other professionals that work in the psychedelics space.
The Beckley Foundation and the Multidisciplinary Association for Psychedelic Studies are two examples of professional associations you can join.
5. Research Studies
Participating in research studies as a tripsitter will allow you to gain experience, connect with other professionals in the industry, and establish your reputation.
How to Be a Tripsitter — Key Takeaways
From self-education to tripsitting courses, there are plenty of ways you can learn how to be a tripsitter in 2023.
In addition, people are increasingly aware of the potential mental health benefits of psychedelics. Professional opportunities for tripsitters will continue to grow.
However, you need to be aware of the legal and ethical issues that come with this job, and always act in the best interests of whoever you sit for.
---
Related Articles
Learn more about Tripsitting on Frshminds:
---