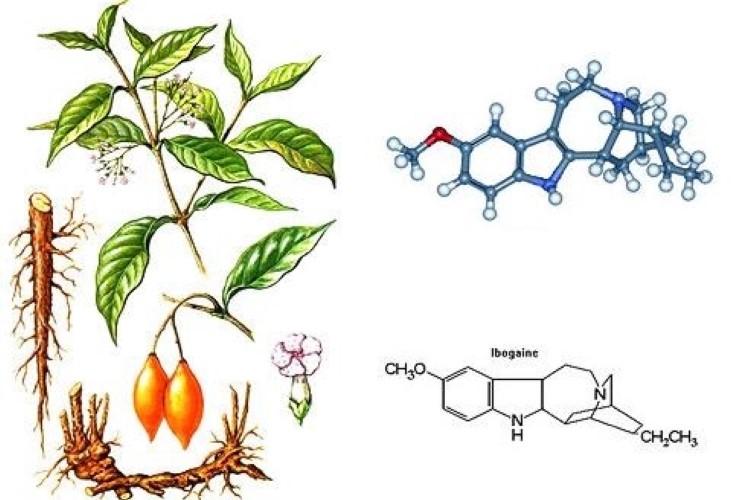 Ibogaine: Where is it Legal?
Ibogaine is the psychoactive ingredient in the iboga root. These days, ibogaine is gaining popularity both as a healing substance and as an effective treatment for addiction. Its mind-altering properties have made it a popular rite of passage in West Africa for centuries. In Gabon, where the Bwiti people regard iboga as a sacred plant, the substance is legal for religious and traditional purposes. However, as the healing powers of iboga/ibogaine become more well-known globally, governments are beginning to take notice – and not all of them have a favorable view.
The legal status of ibogaine varies around the world. In some countries, ibogaine is legal, while it's illegal in many places and somewhere in between in others. Since ibogaine is still a relatively fringe substance in the Western world, many countries do not have specific laws regarding ibogaine. As such, there is not always official information available in English about how it is treated in different countries.
Below, we're going to break down everything that's currently known about the legality of ibogaine around the world. We recommend that you double-check legality with the specific retreat center you choose.
Where is Ibogaine Legal?
Gabon
Ibogaine is legal and considered sacred in its spiritual home of Gabon, but its export is regulated.
Guatemala
Note that while ibogaine appears to be legal in Guatemala, retreat centers that specialize in ibogaine are just beginning to pop up in the touristy villages surrounding Lake Atitlan.
New Zealand
Ibogaine is legal though it requires a doctor's recommendation and is closely monitored. This medical requirement prevents the growth of retreats for foreigners to attend.
Where is Ibogaine Unregulated?
Ibogaine is unregulated in Mexico, the Netherlands, and Germany. Since there are no prohibitions against ibogaine in these countries, there are many treatment centers operating in Mexico in particular:
Iboga Quest
Iboga Quest is set under the majestic volcanic ranges in Tepoztlan, a town filled with travelers about 2 hours outside of Mexico City. Stays are made intentionally long here (you can expect to stay on premise for up to a month) as the center takes integration work very seriously, particularly when treating addiction. In many respects Iboga Quest originated the growth of ibogaine treatment in the country, as its lineage dates all the way back to 2005. Over that time, they have refined their craft by treating thousands of patients.
Casa Santa Isabel
There are a series of ibogaine treatment centers extending through northern Baja peninsula (a short drive from the US border). But perhaps the most stunning of them all is Casa Santa Isabel. Overlooking the expanse of the Pacific Ocean, this luxurious estate is staffed by experienced medical professionals and offers first-rate care.
Iboga Protocol
Tucked away amidst Mexico's vineyards is Iboga Protocol, featuring an intuitive and experienced team, many of whom have experienced the journey themselves. With lovely private casitas and stunning views of the surrounding valley, Iboga Protocol mixes a variety of healing modalities into their care. Community is an important part of the healing process, and you will work openly with your cohort of guests towards your integration.
Experience Ibogaine
Another center near Ensenada, Experience Ibogaine features comfortable rooms, home cooked meals, friendly staff, and stunning views. A hot tub and a temezcal steam will make your stay varied and enjoyable.
Additionally, such centers do not exist in Germany, and although ibogaine is unregulated there, it can be regulated by the German Medicinal Products Act (AMG) should the relevant authorities choose to do so.
Where is Ibogaine Possibly Legal Under Some Circumstances?
Denmark
Although Ibogaine is illegal to transport or cultivate in Denmark, a doctor may seek special permission from the Danish Ministry of Health in order to administer ibogaine.
Israel
Ibogaine was banned under an emergency declaration in 2015. However, the declaration expired after 12 months. Nowadays, ibogaine's legal status in Israel is unclear. There are no ibogaine retreat centers there and we do not recommend attempting to obtain or consume ibogaine in Israel.
Australia
Ibogaine can only be given via prescription in Australia. Our research didn't turn up any retreat centers in Australia or any instances of ibogaine being prescribed there. Australians seeking treatment with ibogaine need to travel overseas.
Canada
Ibogaine can be legally prescribed in Canada, although in the past it has been confiscated from some healthcare professionals over safety concerns. That said, there are a number of ibogaine treatment centers there, such as Ibogaine Canada.
Costa Rica
Ibogaine exists in a legal grey area in Costa Rica. It came under scrutiny in 2015, and there are conflicting reports regarding its current legality. However, Costa Rica boasts many iboga retreat centers, suggesting that its use is accepted within this context despite legal uncertainty and lack of information.
Iboga Wellness
High in the hills of central Costa Rica and just outside the charming second city of San Isidro de el General is Iboga Wellness. Proprietor Levi Barker attends to each guest personally and individual care is at a premium here. The center boasts an impressive orchard and guests are often seen helping to maintain and harvest.
Soul Centro
Located in a picturesque stretch of the Nicoya Peninsula, Soul Centro offers access to hiking trails and local beaches. The dedicated team features a deep understanding and appreciation for the traditional Missoko Bwiti administration of the plant.
Portugal
While it's not legal to import, transport or sell ibogaine in Portugal, possession and use of all drugs was decriminalized there in 2001. Furthermore, some of the most well-reputed ibogaine treatment centers are located in Portugal, which suggests that it is accepted within a retreat context.
Brazil
Ibogaine is allowed in clinical research settings in Brazil, where trials are ongoing. Although it's not technically approved for use outside of hospitals, addicts who desire treatment with ibogaine can receive it there.
South Africa
Like in many other countries, the legal status of ibogaine in South Africa is murky. It appears to be legal when provided by a licensed medical professional, and there are some treatment options available–but it is unclear whether these treatment centers are regulated or licensed.
Where is Ibogaine Straight-Up Illegal?
Ibogaine is completely illegal to possess, sell, transport, or cultivate in the United States, France, Belgium, Ireland, Italy, Norway, Sweden, and Switzerland. The wording of the United Kingdom's legislation surrounding psychoactive substances does not prohibit consumption, but buying is prohibited, so the substance is effectively illegal there as well.

The legal status of ibogaine is starting to shift in cities and countries all over the world. As ibogaine makes its way into the mainstream, expect to see more treatment and retreat centers and greater legal acceptance. In the meantime, if you think ibogaine is right for you, make sure you obtain it legally and consume it within the context of a well-reputed and safe retreat or treatment program. Your future self will thank you. 
For more information about Ibogaine and Treatment Centers that provide it, please check out our Ultimate Guide to Ibogaine Treatment Centers!