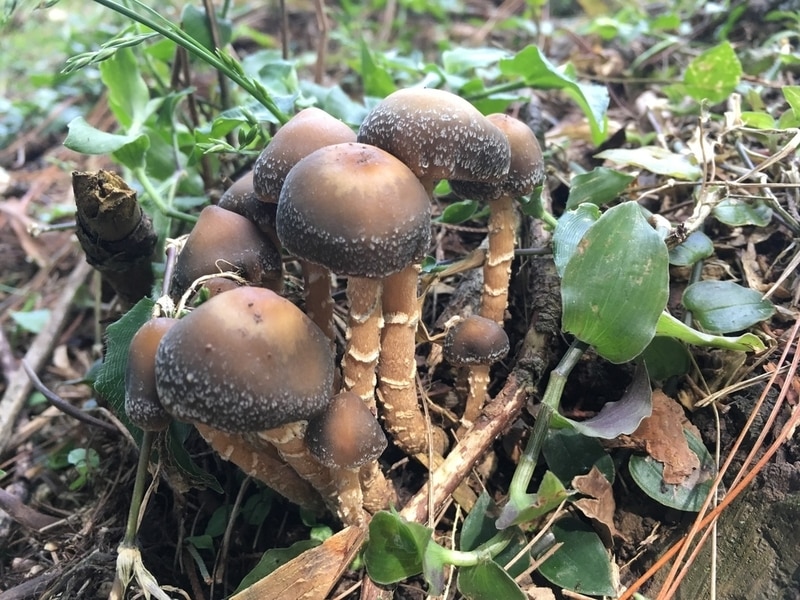 Psilocybe pintonii Magic Mushrooms
Psilocybe pintonii: Background
Psilocybe pintonii magic mushrooms are closely related to Psilocybe zapotecorum and Psilocybe muliercula. Because of the bluing reaction, this is probably a hallucinogenic species, but there is no information about its use.
Psilocybe pintonii: Habitat
Psilocybe pintonii magic mushrooms grow solitary or gregariously on soil without herbal vegetation in the Andean Moorlands of Columbia, often with frailejones flowers.
Psilocybe pintonii: Taxonomy/Naming
Psilocybe pintonii: Physical Description
Pileas
Cap is slightly convex or may have a slight central bump (umbo), sometimes irregularly lobulate. Covered by white fibrils from the veil when young and brownish to orange or chocolate brown in colour, fading to a dirty yellow
Gills
Gills are attached to the stem and may be so in a hooked manner (sinuate). Brownish to gray violet potentially with whitish edges and thick.
Stipe
Stem is cylindrical, hollow, and whitish to similarly coloured with the cap, staining green/blue. The base is covered wooly white fibrils from the veil, which is well developed when young but absent in the adult stage.