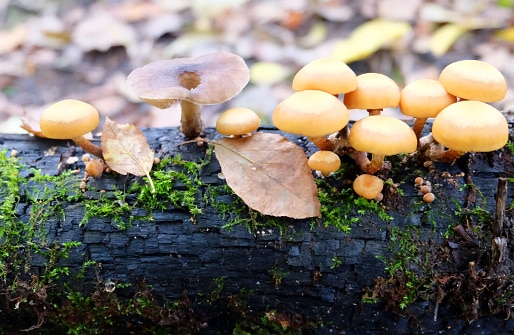 Psilocybe mairei Magic Mushrooms
Psilocybe mairei: Background
Psilocybe mairei magic mushrooms may be depicted on the mural from Tassili n'Ajjer, which is dated 7000 to 9000 BCE.
Psilocybe mairei: Habitat
Psilocybe mairei magic mushrooms grow gregariously during the months of October to December on soils rich with woody debris from forests mixed with pine, fir, and oak. This species is known only from North Africa (Morocco and Algeria).
Psilocybe mairei: Taxonomy/Naming
Psilocybe mairei: Physical Description
Pileas
Cap is convex to bell-shaped and orangish brown, expanding and becoming olive toned with maturity.
Gills
Gills are broadly attached to the stem and pale at first, becoming purplish-brown with white edges upon sporulation.
Spore Print
Dark purple-brown
Stipe
Stem is slightly enlarged at the base and whitish to yellow-white in colour. Base possesses fine fibers.