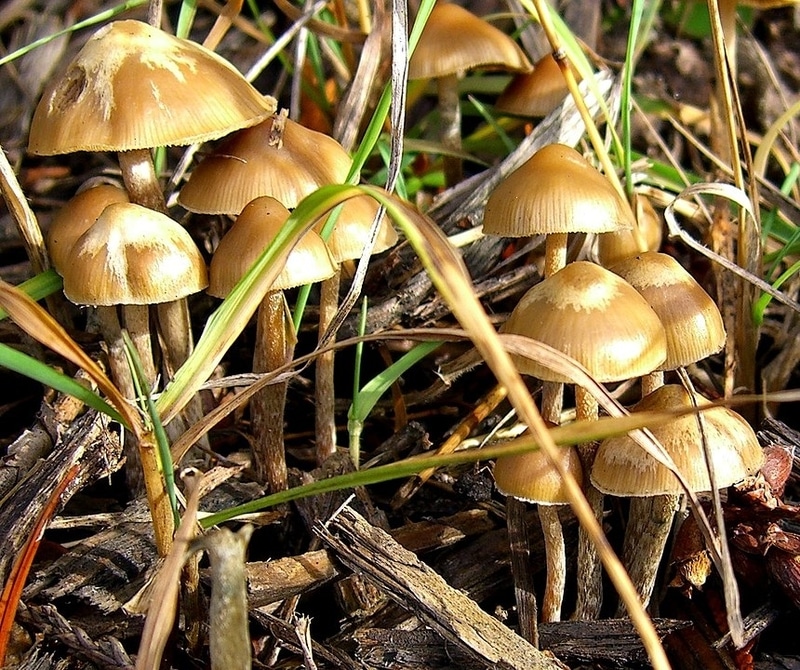 Psilocybe cyanofibrillosa Magic Mushrooms
Psilocybe cyanofibrillosa: Background
Psilocybe cyanofibrillosa magic mushrooms are relatively uncommon and were first discovered in 1980. The name cyanofibrillosa refers to the fibrils on the stem that turn blue with age. Beug and Bigwood detected 0.05mg/g of psilocybin and 1.4mg/g of psilocin.
Psilocybe cyanofibrillosa: Habitat
Psilocybe cyanofibrillosa magic mushrooms grow scattered to gregariously from September to December in soils rich with deciduous wood debris, often in rhododendron gardens and flood plains. Native to the Pacific West Coast ranging from Northern California to British Columbia.
Psilocybe cyanofibrillosa: Taxonomy/Naming
Species Name
cyanofibrillosa
Sub Species
cyanofibrillosa
Common Name
Rhododendron psilocybe, Blue-haired psilocybe
Psilocybe cyanofibrillosa: Physical Description
Pileas
Cap is conic to broadly convex, becoming flat with maturity. The colour is deep chestnut brown.
Gills
Broadly to narrowly attached to the stem and light greyish with white edges, becoming purplish-brown with sporulation.
Spore Print
Purplish-brown
Stipe
Stem is cylindrical becoming slightly larger at the base, which has white mycelial chords. Pallid to yellow-brown in colour with fibrils that bruise blue. May produce a fragile annular zone.