Psychedelic Retreats in Quintana Roo
---
Home to Tulum, Cancun, and a myriad of other popular resort spots, the state of Quintana Roo, on the eastern portion of the Yucatán Peninsula, became a popular tourist destination in the 1970's. The climate is hot and humid; the landscape is populated by heavily forested areas with lots of cenotes and limestone caves.
History of Psychedelics in Mexico
While Mexico is pretty much ground zero when it comes to the resurgence of psychedelics thanks to Maria Sabina, Gordon Wasson and the Psilocybe mexicana. Psychedelic use is rooted in the country's history, as many indigenous communities (Mayans/Aztecs) used psychedelic plants for religious reasons for millennia.
Legal Status of Psychedelics in Mexico
Understanding the nuance of Mexican drug laws is challenging as there are numerous conflicting laws at the state, regional and municipal levels.
Know this, Article 245 of Mexico's General Health Law stipulates that mushrooms containing psilocybin are illegal, and the bill specifically identifies certain species that are illegal.  Additionally, psychedelic mushrooms can land the unfortunate soul caught with them in their possession a four (4) to seven (7) year prison sentence.
Psilocybin: Having said that,  Article 195 of Mexico's Federal Penal Code allows for a religious exception, so authorities can't prosecute you for using psilocybin mushrooms in traditional spiritual practices or ceremonies.
5-MeO-DMT:  5-MeO-DMT also falls under the Article 195 exemption.
For more specific information, please read our FAQ "Are Psychedelics Legal in Mexico?"
---
Bliss Eden is an ayahuasca treatment center in the lush jungle outskirts of Tulum, Mexico. We are innovators, bringing our proprietary BLISS method of ceremonial...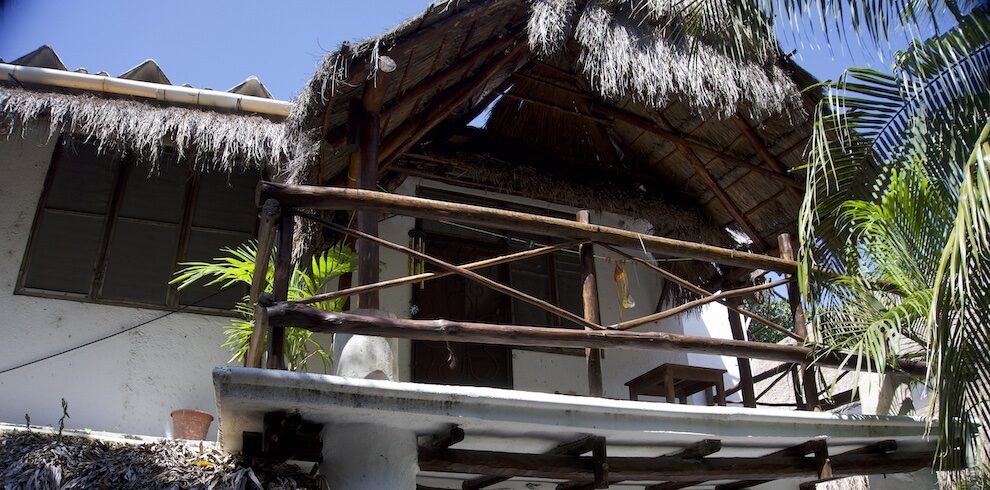 BLUAYA psilocybin mushroom retreat operates in the heart of picturesque Playa Del Carmen, Mexico, just an hour's drive from the Cancun international airport. Our classic...