Overview
Soltara Healing Center 7 night Ayahuasca retreat in Playa Blanca, Costa Rica embodies the unification of emotional, energetic, and spiritual aspects of healing. Soltara Healing Center empowers every guest, helping them to bridge the gap between mind, body, and spirit. Our end goal is elevate your being by becoming a more fully embodied, integrated, and connected versions of yourself.
We work with a highly experienced preparation and integration support team who have a foot in both Western and traditional medicine practices, understanding health from a holistic perspective that incorporates the physical, mental, emotional, and spiritual bodies. We offer individual and group sessions to help you get the most out of your experience.
We provide high-quality videos, informative content, and educational resources surrounding holistic healing, shamanism, indigenous culture, psychedelic science, spiritual practices, and tips for preparation and integration, among others.
We invite you to co-create a community with us that fosters open dialogue and a safe platform for people to connect, learn, heal, and share their processes with each other. We at Soltara have found, through our experience, that so much of healing comes from being vulnerable, breaking down walls, letting people in, and holding space for others to do the same. When we authentically share stories, struggles, and ideas, we open up the space to figure things out on a deep level and remember that we are not alone.
At Soltara, we work with indigenous Peruvian Shipibo female and male healers, and have decades of combined experience working at top-rated ayahuasca retreat centers in the Peruvian Amazon. We are honored to promote the expansion of plant medicines and holistic health in an accessible, respectful, informed way. We fuse indigenous healing methods with Western therapeutic models. Peruvian, Shipibo healers guide participants while journeying on the Amazonian plant medicine ayahuasca. We also work with clinical psychologists. Our staff psychologists each have rich plant medicine experience that supports an integrative approach to healing like no other.
You will find our seaside haven in the mountainous, tropical forest of Costa Rica, the ideal place to do your life's most important work. Our lush sanctuary calls the high mountain, Amazon rainforest home. In this pristine setting, we provide a framework for you to dig deep. What will you find? We help you uncover the energetic roots of obstacles, self-limiting beliefs, and self-defeating habits that may be hijacking progress in your life. We help you to release all of them to step into the best version of yourself. Holding ceremony and space, along with doing medicine work gives us decades of experience. This allows you to realize full-spectrum healing in a caring, comfortable and loving environment.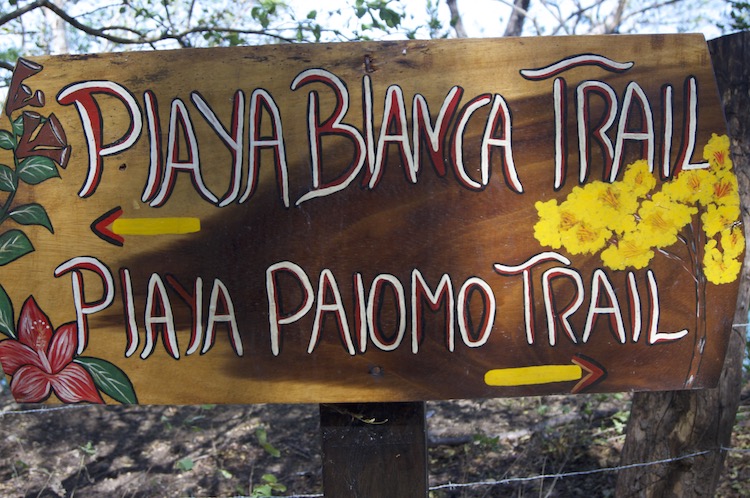 Our retreats are immersed in nature, helping us to offer farm-to-table meals. Retreats vary in length and we regularly host renowned, psychospiritual luminaries. Our plentiful expertise and experience enables you to find your personal solution and realize your truest self. Our highly skilled, gentle, loving Shipibo healers and facilitators help, guide, and assist you through an amazing process of growth and self-discovery. You achieve self-actualization through medicinal plant healing, supportive holistic modalities, and modern psychotherapeutic practices.

Post-retreat, our preparation, aftercare, and integration support gives you a support pillar to lean on. You can utilize individual and group therapeutic support before and after your retreat. You can also find support via our private online community platform (themaloca.com). The community platform provides resources, groups, and regular live events. In addition, opportunities for reciprocity, collective healing, and a trusted network of practitioners and teachers for integration support and beyond, are all available at your fingertips.

We nurture a deep respect for the land, while instilling an ethos of safety, integrity, and reciprocity that tempers our work. Our commitment to individual and global healing calls us to service during this newfound spiritual and psychedelic awakening. We strive to create a culture and community founded on balanced, practical, accessible information grounded in a spirit of cultural awareness and education.

Highlights
Discounted sessions with our psychotherapist.
Thorough medical and psychological intake screening process, resources for preparing physically, mentally, emotionally, and spiritually
Online community to connect with others on their healing journey
Each guest receives a copy of our integration journal, published by Soltara in collaboration with clinical psychologists, and follows a psychological treatment framework adapted to the ayahuasca experience
Post retreat, we follow up with guests with 3 months of weekly resources, virtual integration circles, 1-on-1 sessions with our psychotherapists, and a virtual community of loving and incredible souls, all of whom are also going through their own healing journeys, to welcome you with open hearts to share in the integration process and expand your knowledge base.