Overview
Currently only offered in the German language, the New Eleusis psilocybin retreat in Zeeveld, the Netherlands, provides 3-day psilocybin retreats at two unique locations. Backed with professional medical and psychological care, as well as extensive preparation and follow-up support, New Eleusis believes that (mind)set and setting is critical to an optimal experience and thus designs its retreats entirely around your personal progress.
The support process begins 3 weeks before the actual retreat and continues for 3 weeks after it. Groups of participants are carefully put together and you will have enough time to get to know one another so that everyone feels comfortable. New Eleusis ensures a low ratio of participants-to-companions so that support is constant and plentiful.
Tradition and science meet at New Eleusis, where each program is designed to focus on the shamanic Buddhist knowledge in which their process is steeped and supported by clinical studies which ensure your safety.Centuries ago, the ancient Greeks in the city of Eleusis conducted psychedelic rituals in their quest for answers to life's profound questions. These mystical and nearly forgotten "Wonders of Eleusis" served as a path to enlightenment for philosophers, emperors, and warriors of the Greek world.
Today, as New Eleusis, we resurrect these powerful rituals to assist you in achieving true personal growth through deep self-exploration. Our 3-day program provides a safe and professional framework in which you can harness the power of psilocybin, the active ingredient in magic truffles, within the context of a psychedelic experience to transform your personal journey.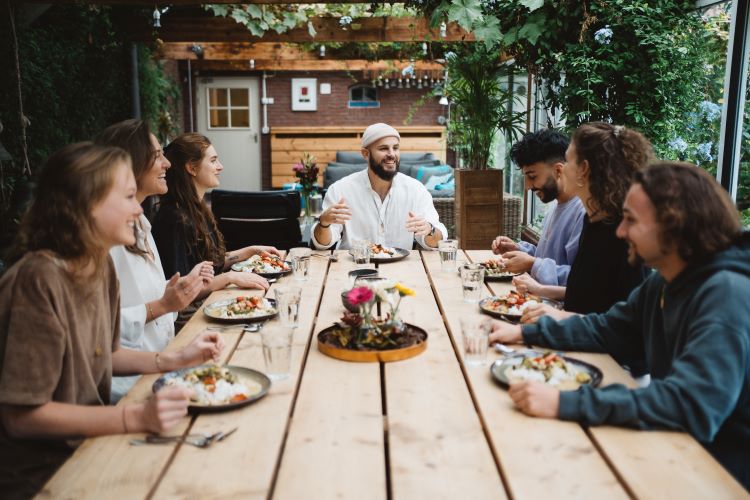 Guided by experienced psychologists and physicians, this journey has already allowed many to gain profound insights and bring about long-lasting improvements in their lives. Scientific studies confirm that psilocybin can help enhance your openness and well-being, cultivate an optimistic outlook on the future, and liberate you from old patterns of behavior and thought.
This transformative potential can serve as a bridge to a more fulfilling life. For such a profound psychedelic encounter, thorough preparation and a professional environment, including the right mindset and setting, are of paramount importance to facilitate a truly enriching process. In recent years, we have already accompanied hundreds of individuals on their journeys.
We precisely understand what it takes for you to have a secure, inspiring, and healing experience, one that you may draw upon for years to come. Immerse yourself in the wondrous journey with New Eleusis and explore the boundless possibilities of self-unfoldment.
Highlights
Retreat center located near beach
Great wellness offers provided (sauna, icebath, full body wellness massage included)
Psychological preparation with psychologist or therapist before every retreat
Amazing catering and accommodation provided.
3 day retreat