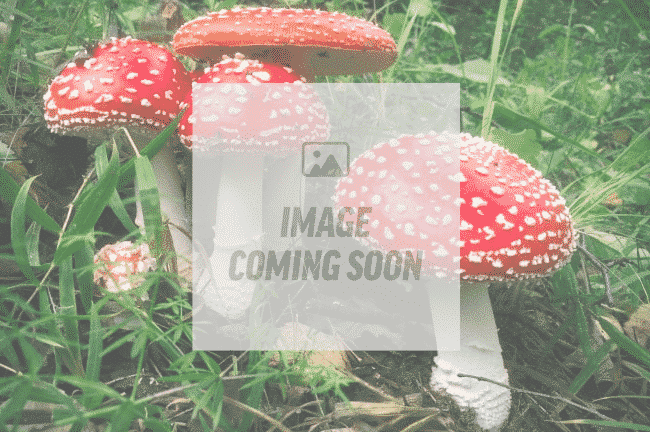 Inocybe coelestium Magic Mushrooms
Inocybe coelestium: Background
Inocybe coelestium Magic Mushrooms were named 'celestials', due to it's hallucinogenic properties. However, analysis from Stijve and Kuyper in 1985 reveals it to only contain up to 0.035% psilocybin, no psilocin, and 0.025% baeocystin. It's relatively rare and ingestion is not advised.
Inocybe coelestium: Habitat
Distribution is likely more wide-spread than what is currently reported. It can be found under deciduous trees in calcareous soils August through October.
Inocybe coelestium: Taxonomy/Naming
Inocybe coelestium: Physical Description
Pileas
Cap is broad, conic to convex with an incurved edge when young. With age, cap will become nearly plane usually with a low, broad umbo and upturned scales. Ochraceous brown in colour with greenish grayish tinges towards the center.
Gills
Broadly attached to the stem and crowded.
Spore Print
Slender, pale brown stems that produce a partial veil
Stipe
Slender, pale brown stems that produce a partial veil