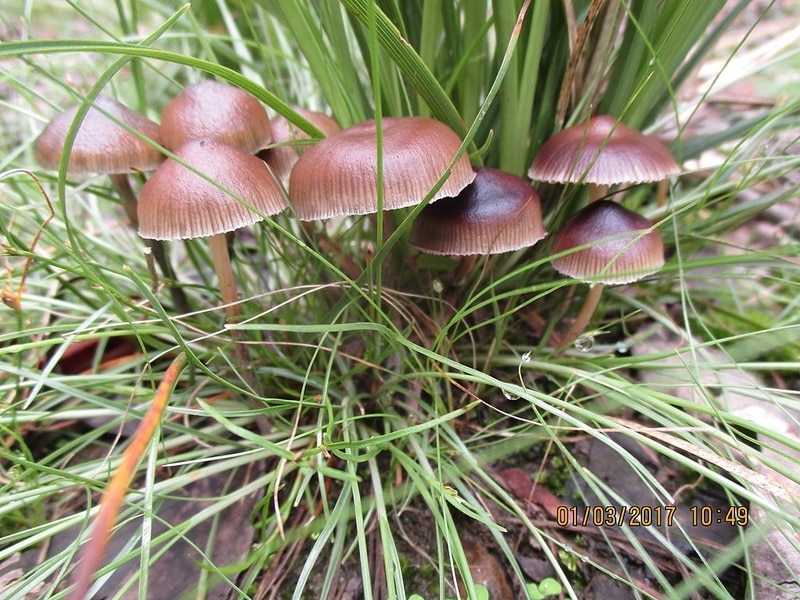 Psilocybe tasmaniana Magic Mushrooms
Psilocybe tasmaniana: Background
Psilocybe tasmaniana magic mushrooms were first described by Mexican mycologist Gastón Guzmán and Scottish mycologist Roy Watling in 1978.
Psilocybe tasmaniana: Habitat
Psilocybe tasmaniana magic mushrooms grow solitary to gregariously on animal dung like from kangaroo, wood and leaves intermixed with dung, or clay soils in grasslands and native Eucalyptus forests of Tasmania and southeastern Australia.
Psilocybe tasmaniana: Taxonomy/Naming
Psilocybe tasmaniana: Physical Description
Pileas
The cap is convex to slightly bell-shaped and is tawny orange, drying to a ochraceous straw colour
Gills
The gills are attached to the stem, broad, and violet-brown with whiter edges.
Stipe
Stem is cylindrical with silky fibrills and coloured white or similarly to the cap, with blue bruising at the base. The veil is well developed and cobweb-like, but does not form an annulus.