The Temple of the Way of Light is based just outside of Iquitos in the Amazon jungle of Peru. We are a very traditional center for Shipibo-guided ayahuasca. In our impressive facility, we have worked with thousands of guests to great effect over the 15+ years we have been operating. In that time, we have won a number of industry awards recognizing our commitment to safety. Our male and female healers are all drawn from the local Shipibo community and are steeped in the traditions of ancient medicines.
Our setting in the jungle is remote and tranquil – all the better to enable our team of highly trained facilitators to work with you and to underpin your growth. They understand how to encourage you to face the difficult emotions and discoveries that ayahuasca may surface for you, as this is where the healing begins. We offer retreats specifically intended for women, and others that are highly supportive of the LGBTQ+ community – just ask us, it will be our pleasure to receive you, to learn about you, and to work with you!
Overview
This retreat provides an immersive experience into traditional Shipibo plant-spirit healing, supplemented with yoga sessions, powerful methods of introspection, and unique practices designed to support you as you incorporate your healing work.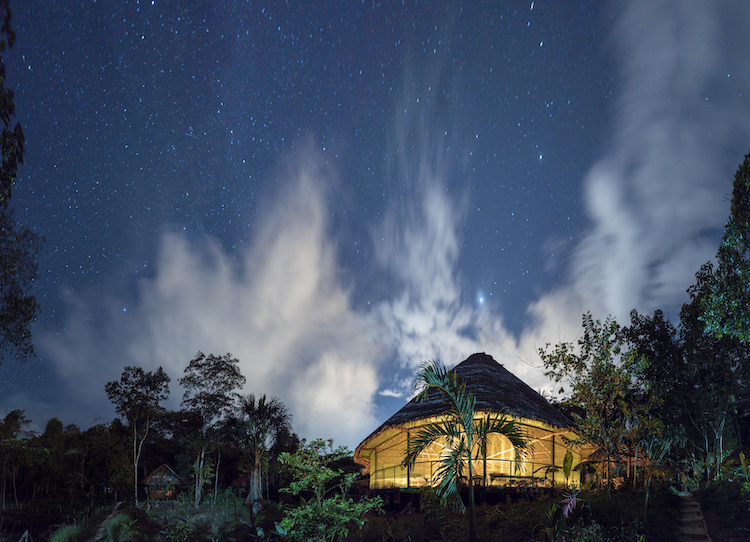 The combination of these methods provides an opportunity for deep healing that reaches the roots of trauma and offers effective integration guidance to bring about profound and enduring transformation. The program includes six ceremonies with four Shipibo healers and three experienced facilitators over a span of 12 days.
We work exclusively with the Shipibo-Conibo tradition of plant spirit healing (curanderismo). All ayahuasca ceremonies at the Temple are held by a team of four highly skilled and experienced Shipibo Onanya (the Shipibo term for a plant spirit healer, literally translating to 'one who has wisdom'). We initially worked with mestizo curanderos (of mixed indigenous and Spanish ancestry) for the first two years but then started to work only with Shipibo Onanya at the beginning of 2009.