Ikara Iboga Center near Dominical, Costa Rica, extends an invitation for an Ibogaine retreat to reinvigorate you and your life. Our resident healer holds quite the distinction. Our healer is the lone Western man to be initiated by the Babongo people and trained in the Miobe branch of the Bwiti school. Ikara Iboga Center wholly respects this ancestral wisdom and tradition. We work with diligence to ensure that this authentic West African spiritual framework guides your journey. We practice reciprocity, so we are part of an NGO that diverts income to raise profits for villages in Gabon. Your participation and spirit fosters a direct connection to and supports, the origins of Ibogaine.
Our team provides a safe and comfortable space for you to endure the full spectrum of this experience. Ibogaine connects you to the depths of your soul and yourself. You shed the existing, redundant layers of self, leaving behind a more centered, sensitive, strong individual. Ibogaine should not be underestimated. Despite any trials and tribulations, this experience provides other-worldly insights that alleviate pre-existing, energetic blockages. After your iboga experience, immerse yourself in various integration modalities that nurture profound healing and rich, spiritual growth. Lush rainforest envelops our center and we recommend exploring its hidden treasures.
Don't hesitate to connect with us so that you can reawaken your spirit today!

​
Overview
We are the Costa Rican branch of the traditional Bwete village of Mboka A Nzambe in Gabon. We offer the sacred plant IBOGA to those that seek healing or spiritual advancement. We are protectors of ancestral knowledge, tradition and rituals.
We work under the Ebota A Manghana NGO (Not for profit) and proceeds from each retreat go directly back to the traditional village Mboka A Nzambe as well as the 7 other Babongo villages they support in Dibois., Gabon.
Our Nganga Na Somba Kuma Bwenze has trained with the first nations people, The Babongo, in one of the original branches of Bwete – called Miobe. Miobe is a healing branch and it is devoted to traditional medicines from the forest of which IBOGA is just one. Manga his wife has been trained in the Babongo women's branch of OMBUDI.
The sun and the moon are united through the alignment of BWETE and OMBUDI. The masculine and feminine are unified to work within the traditions and sanctify the physical & spiritual worlds. This alignment of initiates is often missed within the western world and its role is essential in bringing balance into a traditional ceremony.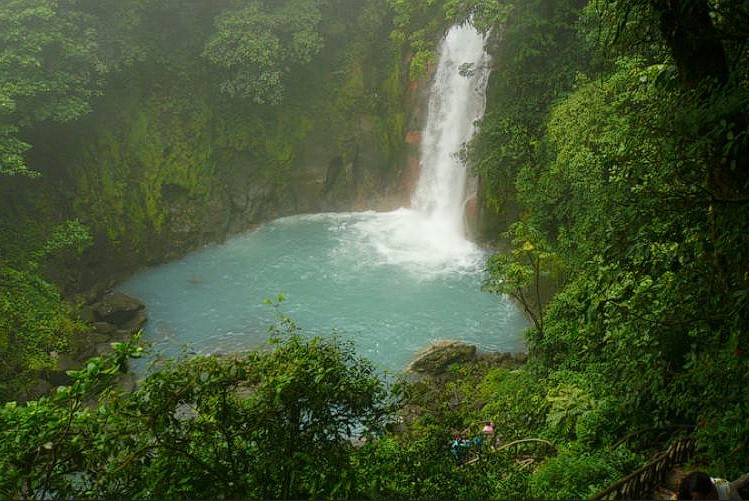 The iboga ceremony we offer through His Majesty King Adumangana here at Ikara is called "Ghieno A Nziambe" which translates as "God's Mirror". From God's mirror you can see and discover aspects of oneself and gain a new understanding of the creation of all
Highlights
Our centre is a spiritual hub and we have been placed here in the west to spread the true message of BWETE which is working towards unity and the brotherhood of all menas.
Our training is unique, we are the spiritual children of His Majesty Adumangana, King of the Babongo Pygmies. Our Nganga was selected by His Majesty King Adumangana to train in one of the original branches of Bwete called Miobe. The Miobe Nganga helps restores the physical and psychic health of man through a series of treatments. It is one of the oldest and more traditional branches of Bwete and close to the mother branch of ''Disumba di muro na bata". Kuma was initiated by the first nations people the Babongo;s who were the originators of the Bwete Spirituality and the people that share IBOGA with the rest of the world.
The Iboga Ceremony we offer here at Ikara is called "Ghieno A Nziambe" which translates as God's Mirror. From God's mirror you can see and discover aspects of oneself and gain a new understanding of the creation of all.
Through our ceremonies we screen candidates that are suitable to progress to visit Mboka a Nzambe in Gabon and go through an ancient powerful process of spiritual rebirth called MOSUSU A NZIAMBE. The MOSUSU A NZIAMBE ceremony is a process of spiritual rebirth and alignment with nature and TETA NZIAMBE KANA. Guests are treated first in Mboka A Nzambe's natural medicine hospital LE DON DE VIE (The Gift of Life Hospital) to purify the patient through a series of ancient processes including the consumption of many medicinal plants and tinctures alongside other cleansing rituals and ceremonies.
Kara is the representative for the NGO Ebota A Maghanga which is the cornerstone of The Universal Village of God - Mboka A Nzambe and its traditional hospital Le Don de Vie (The Gift of Life Hospital ) in the west. When you participate in Iboga treatment here at Ikara, which is your adopted introduction to mind and the beginning of liberation, you directly contribute to our spiritual brothers and sisters who are composed of lovers of culture and natural medicine. Ebota A Maghanga, with support from ikara, works towards sustainability of indigenous knowledge for future generations and for a better world built on the brotherhood of man. Ebota A Maghanga brings together initiates and healers from Gabon.