TRIP DATES
PRICE

December 10, 2023

- December 16, 2023

$1,399
Overview
Ancestral Retreats invites you for a 7 day Ayahuasca and Yoga retreat in Sierra Nevada, Colombia. Our retreats help and heal those needing soul mending and soul development. We call a lush Caribbean property on the coast home. We have a private pool which gives guests the best of two worlds:
Ancestral, indigenous healing practices from South America
Ancient Himalayan yogi wisdom.
Ancestral Retreats in Juan de Acosta Colombia heals with ayahuasca, enabling mind expansion, thus empowering you to reach maximum self-actualization with this transformational Colombian plant medicine retreat.
Our space includes the following:
A 25-meter pool,
A fitness room,
Coworking spaces
Private beach access
The food at Ancestral Retreats is plant-based, organic, and grown locally and is intended to prepare you for your Ayahuasca journey.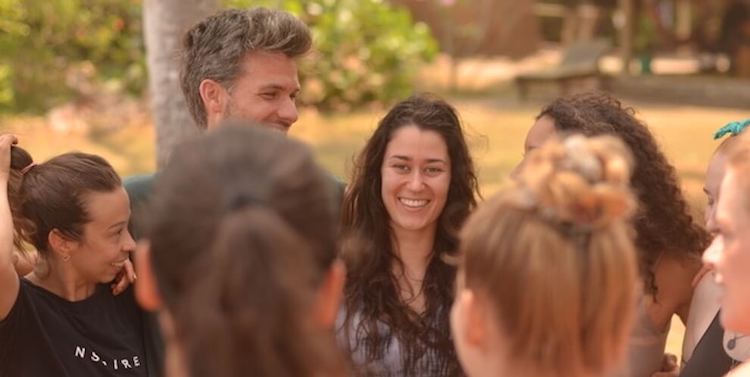 Staff and Founders
Ancestral Retreats' facilitators have decades of knowledge across a wide variety of ancestral, spiritual, and sacred plant medicine traditions that they use to accelerate your deep healing, spiritual awakening, and elevation of consciousness.
Name: Marco Weimer
Position: Lead Teacher & Facilitator
Professional History:  With his passion for philosophy, Marco designs his  Yoga courses as a hands-on journey for body and mind.
Marco, a graduate philosopher and experienced German journalist, started his spiritual Yoga journey in early 2017. After his first Yoga Teacher Training in India, he worked as a Yoga instructor for "Yoga on the Move" in Berlin, Germany.
In Marco's yoga classes, each movement is guided by the breath to dive into a deep-flow meditation. His teaching goals motivate beginners and challenge advanced practitioners through dynamic postures and powerful breathing techniques.
Marco is also trained to lead ecstatic dance events and to guide meditation in motion.
Degrees or Certifications Held: E-RYT 200 and RYT 500 Yoga Alliance in "Hatha Kundalini" and "Vinyasa".
Education: Yoga Alliance certified Hatha Kundalini and Vinyasa teacher with 700 hours of teacher Training and more than 1500 hours of experience teaching Yoga, Breathwork, and ecstatic dance. Graduated Philosopher (FU Berlin) and worked as a journalist for many years.
Responsibilities: Yoga Teacher, supporter during the Ayahuasca ceremonies, client Service & communication, content, and media.
---
Name: Carolina Martinez Duran
Position: Lead Teacher and Facilitator
Professional History:  Carolina, the founder of Ancestral Retreats, continues to live her dharma, serving in favor of the world and helping to raise consciousness and vibration globally.  While originally from Colombia, Carolina lived in Southeast Asia and India for several years where she completed her training as a Certified Holistic Therapist. Additionally, Carolina got her Yoga Alliance certification in the Himalayas  (RYT-500) from Sattva Yoga Academy.
Carolina has delved into a range of ancestral techniques for the expansion and evolution of being. She has also trained as an energy healer, meditation initiator, and conscious event organizer.
Degrees or Certifications Held: Yoga Alliance certified RYT 500 yoga teacher
Education: Certified Holistic Therapist and Yoga Teacher
Responsibilities: Event & Ceremony organization, Breathwork coach
---
Name: Jorge Quero
Position: Lead Teacher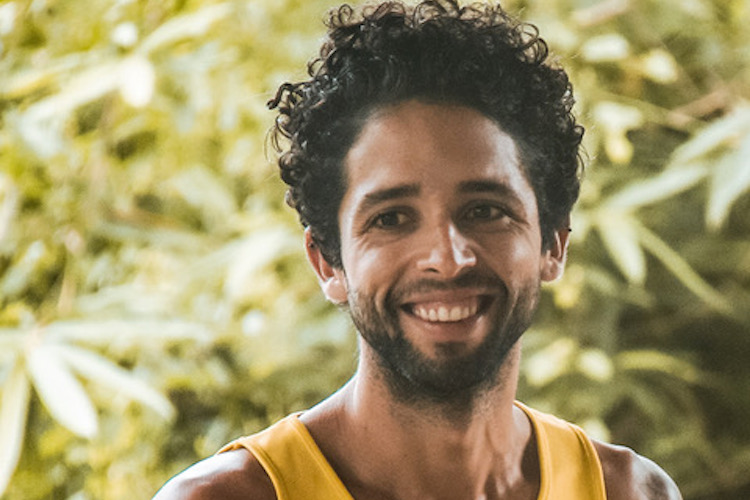 Professional History: Jorge is a Yoga Alliance certified RYT 500 yoga teacher and endurance coach with over eight years of experience. He has conducted extensive studies in anatomy and physiology and has gained many years of experience as a coach. He completed his Hatha Iyengar teacher training in India in 2020 and 2022. As a yoga teacher, he pursues the approach of combining his Venezuelan roots and the spirit of South America with the ancient knowledge of the Himalayan Yogis. He loves to practice and teach in a variety of styles such as Vinyasa, Hatha, Iyengar, Restorative, and Yin Yoga. For him, yoga means reconnecting with our True Selves and nature
Degrees or Certifications Held: Yoga Alliance certified RYT 500 yoga teacher
Education: Professional athletics coach, Yoga Alliance certified RYT 500
Responsibilities: Finance, event organization, yoga & meditation teacher
Highlights
Best-in-class accommodation and modern amenities
Spiritual consultation with a Colombian Shaman,
Preparation and guidance for the ceremonies
Daily meditation, Reiki, manifestation exercises, post-integration.