TRIP DATES
PRICE

October 21, 2023

- October 27, 2023

$6,200

December 2, 2023

- December 8, 2023

$6,200

March 2, 2024

- March 8, 2024

$6,200

May 4, 2024

- May 10, 2024

$6,200

September 21, 2024

- September 27, 2024

$6,200

November 16, 2024

- November 22, 2024

$6,200
Overview
A Whole New High is based a few hours by train outside of Amsterdam in the Netherlands. Once there, you will be charmed by our beautiful team of experienced healers and our exquisite property. We have been offering Psilocybin-assisted therapy retreats since 2018 and were one of the very first centers to offer this in the country. Our team has worked with hundreds of clients from all around the world with amazing results.
As a team of therapists and guides trained in different modalities, we combine our therapeutic knowledge of how to heal trauma caused by the Western way of living with the energetic practices of indigenous cultures.
The practitioners at A Whole New High are experienced trauma integration therapists who help their clients:
Grow. We help bring those subconscious thoughts to consciousness and then work with you to modify the subconscious practices that are holding you back.
Resource. We introduce our guests to the tools needed to reshape their thought processes.
Release. We also help you shed the emotional and spiritual baggage that has been long accumulated.
Please reach out to us so we can schedule a consultation, it would be our privilege to work with you!
Launched in 2018, Whole New High was an early provider of a psychedelic retreat program. Our experience now runs deep, with hundreds of alumni worldwide.
We subscribe to the thesis that most of our unhappiness or dissatisfaction stems from various earlier traumas. Trauma does not need to be acute or experienced during childhood; we believe all people are dealing with trauma of various shapes and sizes. While unresolved, this trauma is often the source of destructive behaviors, such as unbalanced personal relationships, anorexia and bulimia, OCD, PTSD, and more generalized feelings of sadness, loneliness, and depression.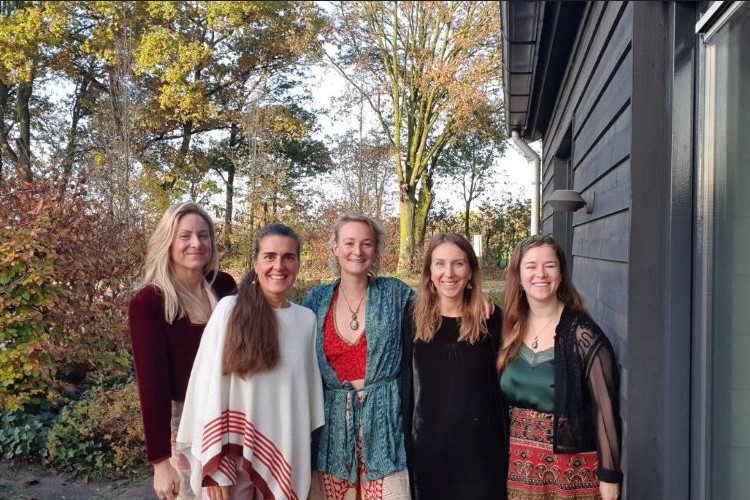 Integration therapy is precisely about this trauma. We seek to work closely with you to uncover these traumatic 'roots' and help you to respond to them. Psilocybin can be a very effective tool for this search, as it allows your mind to access these wells of discontent, which often have been buried deeply and can not be accessed by your conscious mind. Profound change is possible; our approach focuses on small, intimate group settings to ensure ample time for each participant to discuss and identify their trauma. We spend several days focused entirely on integrating your psilocybin experience and your conscious mind, cementing the learnings you uncovered and helping you absorb them into your day-to-day.
IF YOUR LIFE ISN'T IMPROVING, YOU'RE JUST TAKING DRUGS
We love this quote: Why?
Because it encapsulates the exact difference between taking drugs to get high and having a conscious drug experience, most people aren't exactly sure HOW to create this difference for themselves, and that's perfectly okay.
This is where we, as Trauma Integration Practitioners, can alter your experience from a fun and interesting but non-eventful trip to a heart-opening meeting of the self that will shift your life and way of being around.
If you want to get crazy, focus solely on seeing colours and shapes and/or trip out to music without looking at yourself, we are not the right guides for you.
If, however, you wish to:
Receive information about the unanswered questions circling your head
Look deeply into yourself and rediscover who you are and, with it, learn what you truly want from life
Align yourself or connect to the wisdom of your heart
Connect to your inner child, become your higher or future self and experience giving yourself all the knowledge needed to move forward.
Meet the aspects of yourself you have buried or don't even realize you've forgotten.
Make lasting positive changes in your life.
Highlights
Personally catered private Psilocybin assisted therapy
1-6 Day Psilocybin Private Retreat possible
1 to 1 guiding with an experienced therapist
Deep Emotional Support
A Transformational Experience
Guided meditation
Relieve anxiety
Overcome depression
Find purpose