Ketamine Clinics
Life Fusion Center - Bountiful
Ketamine Clinics
440 Medical Dr. Suite 3, Bountiful, UT 84010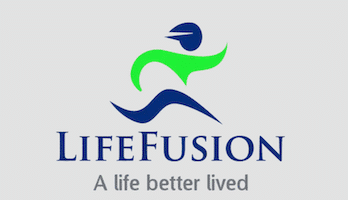 As one of the leading providers of ketamine infusion therapy in Utah we have first hand experience seeing that ketamine is a great tool to help provide a quick reset to decrease the need for medications or allow the medications to become effective once more. Studies are showing successful response rates greater than 70%. Ketamine remission median is about 18 days so it does require regular treatments.  Medications can take 3-6 weeks to start to take effect. Electroconvulsive therapy is usually the last resort. Ketamine can be quick and effective. It works along with therapy or medications to help.We are happy to work in conjunction with your psychiatrist or counselor to help.
We offer low dose ketamine infusions along with other IV therapies to help you get back to life with you being in control. Most people have lasting effects and start seeing relief within days of their second ketamine infusion. Many people are experiencing profound depression or considering ending their life. Ketamine infusions can give you an immediate lift that can be a lifesaver. It may be just what you need to give you the strength to get back on track.
The Goal of Ketamine Infusion Therapy
In small doses, Ketamine calms the electrical activity in the brain and nervous tissue helping to provide a reset. Ketamine is a powerful pain reliever and inhibits pain signaling. It is also a powerful relaxant helping to calm anxiety. It can give a renewed sense of control. It can do this in hours instead of weeks with oral medicines.
Ketamine infusion therapy works best with an initial 4 to 6 infusions over 2 weeks and may be used to help manage bipolar disorder, anhedonia and  migraine headaches in addition to depression.
Ketamine Infusion Therapy Costs
$350 individual infusion
$1200 for series 4 within 2 weeks
$300 follow up infusion as needed