Community Resources
Baltimore Psychedelic Society
Community Resources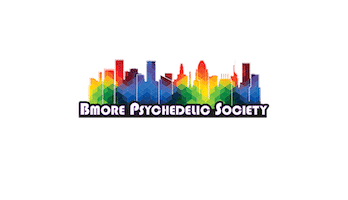 Baltimore Psychedelic Society is dedicated to promoting psychedelic research, harm reduction and covering Baltimore-centered issues through community involvement and education.  We are driven by a single goal; to do our part in making the world a better place for all.
As founders and representatives of psychedelic societies across the globe, we assert that people have a basic liberty and freedom to responsibly use psychedelic substances: for healing, for growth, for fun, and for personal, collective and spiritual exploration.
We work to secure these rights in collaboration with allies within social, political and scientific institutions.
We support changes to existing national and international laws and governmental policies which would decriminalize and reschedule psychedelics, allowing for proper research and safe regulated access to stop pushing people into clandestine practices and the risks of the black market and the penal system.
We resolve to change the cultural dialogue surrounding psychedelic substances to accurately reflect what is known, and steer it towards more productive and compassionate conclusions through education and information.
Like mushrooms emerging after the rain, the global network of psychedelic societies is rising up as a public forum and voice for all the people who appreciate psychedelics.
SUPPORT & INTEGRATON
Our community integration circle is a safe space to talk about states of consciousness that are induced by psychedelic substances, meditation or breathwork. This is an open meeting for both inexperienced and experienced individuals, to offer and receive support to and from their community.
Circles will begin with a breathing exercise or guided meditation, led by a community member volunteer. There will be a ceremonial talking circle where participants will have a chance to share an experience with the group and invite feedback if they wish. There will be time afterward to connect with like-minded community members.
COMMUNITY EDUCATION & AWARENESS
With our organization's mission always in mind, we strive to find new strategies for dealing with this challenge. Education is something that we take very seriously, and our team is working each and every day to make a positive impact. Contact us to learn more about our commitment to this cause.
SOCIAL EVENTS & COMMUNITY BUILDING
We meet on the first Sunday of every month to meet new faces, reconnect with old ones, and continue our work to make our community strong. Please, join us at 2 PM in the back of the Atomic Book Store in Hampden.
Additional events and activities are planned throughout the year.