Ketamine Clinics
Baltimore Ketamine Clinic
Ketamine Clinics
909 Ridgebrook Road, Unit 202 Sparks, MD 21152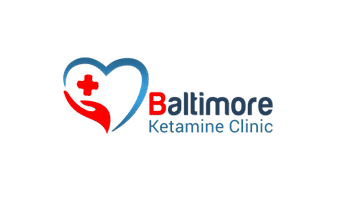 Baltimore Ketamine Clinic is a team of caring professionals who will provide personalized and comprehensive care, with the main goal of improving your quality of lifeAn anesthesia provider is the best professional to safely administer Ketamine to you!
Before Your Infusion
Please call us for a free telephone consultation. We will ask you some basic questions which will help us determine if you are a candidate for Ketamine treatment. Schedule your physical exam with our provider. Please have your primary care provider fax your medical records to us for review. The Baltimore Ketamine team will work closely with your current provider to develop a treatment plan that is best suited for your condition. After we identify the correct treatment plan we will schedule your first infusion.
Day of Infusion
We kindly ask you to arrive 10-15 minutes before your infusion time. We will complete consent for treatment and answer any questions you may have. We will use pain-relieving spray on your arm prior to placing a small IV catheter to maximize your comfort. You will relax in a comfortable chair. We encourage you to bring headphones and listen to your music. Alternatively, should you desire quiet relaxation during your infusion, we can provide ear plugs.
During your infusion, a board-certified nurse anesthetist (CRNA) will closely monitor your vital signs and tend to your needs.
Patients describe a Ketamine infusion as a relaxing experience. Some patients report dissociative ("fluttering") effects. A small number of patients experience mild nausea and/or mild increase in heart rate and blood pressure, which subside following completion of the infusion.
Post-Infusion
Some patients report feeling fatigued following the infusion, but feel well the next day. Please do not drive, operate machinery, or go to work after your treatment. We will follow-up with you the next day and discuss any questions you may have. Once you complete the initial series of Ketamine infusions, if you desire, we will speak to your physician about your treatment and progress you achieved. Working together with your provider will benefit your treatment outcomes, which is our main goal! Upon completion of your initial series of infusion, we will schedule your follow-up visit.
Ivana Mitic MSN, CRNA, Founder
Ivana Mitic, MSN, CRNA, received a master of science in anesthesiology from the University of Maryland, Baltimore in 2012. Prior to becoming a CRNA, Ivana obtained a bachelor of science in nursing from South Dakota State University in 2006.
Ivana has been board certified by the National Board of Certification and Recertification for Nurse Anesthetists since 2013, and a proud member of the American Association of Nurse Anesthetists since 2010.
While practicing nursing, Ivana cared for patients in all stages of life. Ivana's main specialties were recovery room, emergency, and intensive care nursing. Since becoming a Certified Registered Nurse Anesthetist, Ivana has anesthetized thousands of patients from our Baltimore community. After practicing at University of Maryland Medical Center and University of Maryland Rehabilitation and Orthopedic Institute, Ivana now provides care for patients at Sinai and Northwest hospital.
Baltimore Ketamine Clinic offers free consultations, so do not hesitate to call.